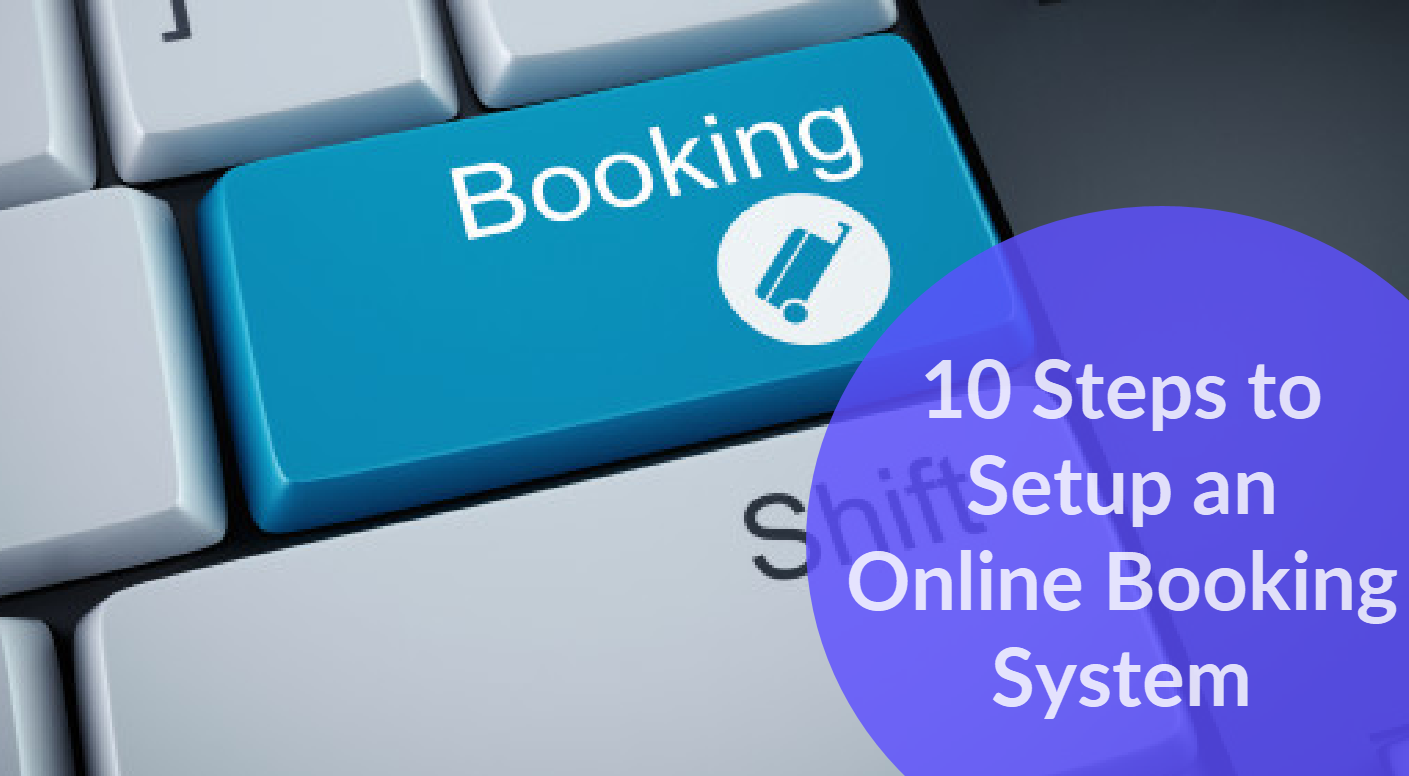 10 Easy Steps To Set Up An Online Booking System
An online booking system makes it possible for your business to run smoothly. But, implementing a system like this takes time and effort to get just right. Every business and their specific operations are different, it's essential to take your time and get it right the first time.
Frankly, the right online booking system for your business depends on your unique business goals and needs. For instance, what line of business are you in, and which system is the best. If you do tours and travel, you need a different system than someone booking rental properties.
After you locate the right booking system, you can then proceed to set it up. But, first, start by understanding the booking system.
What is an Online Booking System?
An online booking system utilizes specific software that permits potential customers to book certain products or services. Most use widgets to connect your website to the platform and make it accessible to all guests. Or it could be a way to organize your business and employees more efficiently.
Such a system saves your business in many ways. You might be contemplating what all the fuss is about, but the truth is it saves you hoards of time, energy, and money. Gone are the days where sorting through appointments takes up half of your valuable time. Below are just some of the benefits you can expect once you set up an online booking system for your business.
Benefits Of Having an Online Booking System
1. 24/7 Operations
Back in the day, booking appointments meant calling or visiting the business during working hours. But now, things can be different thanks to the internet's 24/7 availability. All your customers need to do is to access your website, and they can make bookings at any hour of the day.
2. 
Increased Information Security
Online booking systems store content in the cloud or using other, more sophisticated software. It guarantees your safety since no unauthorized persons can access it. Now you won't have to worry about anyone accessing your desktop to check crucial customer information. Only those with specific log-in details can access it.
3. 
Saves Time
In-taking information for customers now means having a form at hand or filling it on the computer. Not only is this a tedious process, but it takes up a lot of time. All that changes when the customer has to fill in the information on the booking form themselves. Your time is now for checking the information and planning accordingly.
4. 
Improves Customer Experience
Having an active and well-customized online booking system makes the customer experience more memorable. For instance, after booking, customers can receive instant notifications. These notifications confirm the booking, the payment and also thank the client for their business. Such instant gratification creates lasting memories among customers and can be customized on a scheduling app.
5. 
Improves Organization
Organized appointments improve the business in many ways. Now, your staff feels motivated to work since everything is in order. They can better prepare for upcoming bookings. At the same time, you can note crucial information, such as:
Number of bookings or appointments

Number of cancellations

Number rescheduled

How many full or partial payments

How many have paid a deposit
Steps to Set Up Bookafy Online Booking System
1. Fill In Business Information
Every system requires accurate business information to operate at tip-top shape. So step one is filling in and customizing your business information. As a business owner, you start by creating an account with crucial details such as business hours, location and time zone, operating languages, and acceptable currency.
Most online systems have a menu that helps you navigate the section as you fill in this crucial information. So start setting up the online booking system by completing the business name and selecting the primary and secondary industries. Add to details like location, contact number, and location.
Afterwards, input acceptable currency or currencies if you take more than one. Also, pick out the languages you prefer to use. It helps to be multilingual as this diversifies your clientele. Optionally, you can configure each step to certain specifications if need be.
Finally, complete the business information indicated such as, when you're open and your business hours. List the days you close the business, if any.
2. 
Input Staff Members, Products, & Services
After completing your business information while setting up the online booking system, you now have to input your staff members and what services or products you provide. Check the section depending on the system and start by filling in profiles of staff.
For instance, a clinic booking system must include doctors, pharmacists, nurses, and other staff members. Make sure to detail each input to make it easier for customers to book appointments. In particular, you must indicate the different fields each doctor specializes in and the hours available.
Usually, you notice that all the names fall in alphabetic order and indicate the days doctors are in and available time slots. Also, you can include information on times and days away from practice.
Under services and products, check out where to fill in the different categories. Categories vary depending on the products and services you provide in your business. But, try and input all of them to provide customers with variety. Also, you can include pictures for better detailing.
Usually, the products and services must accompany information such as price, size, and recommended user. That way, customers go directly to the products or services they need without wasting time searching. Remember also to detail any offers or promotions coming soon that might intrigue your customers.
3. 
Booking Page Personalization
Every booking page you set up must be in line with your business brand. If not, customers can have a hard time associating the two. It's a step that mainly falls under the booking system layout section for your page. Include your business logo and make sure its color is in line with your brand.
Besides, you can input the banner image and some keywords that are easily associated with your business. You can also set up the page to appear as a widget on your website. Now customers click on it and head to the system to set up appointments. Also, remember to include details of when certain products and services are unavailable or out of stock.
4. 
Add A Booking Form
Every booking system provides potential customers with a booking form to detail what services or products they like. You must customize this booking form to suit your business. For instance, note if the customers need to fill in their:
Names

Age

Email

Location

Contact number

Address

Other crucial information
When setting up a booking system, proceed to indicate which of these critical fields every customer must fill out. It's best to keep them at a maximum of 3 to save on time. Most systems have an option of a guest form if you need to gather more information about the customer.
Truthfully, it's better to keep the booking form short and direct a customer to a guest form when you want more details. Here they can provide you with any other details you need that benefit your business.
However, ensure the guest form details come after the customer completes booking an appointment. Otherwise, it can be distracting, and you end up losing the booking.
5. 
Set Up Booking Invoice & Online Payment Options
A booking invoice provides customers with details of the service or product and how much it costs. It has:
Business Logo

Address

Booking ID

Date Created

Appointment date

Items

Rates and amounts

Payment details

Cancellation policy
Be sure to include terms and conditions to avoid any confusion when booking. Also, include a cancellation policy. For instance, most businesses provide a specific duration to cancel a booking. After that, customers pay a certain amount.
One way to account for bookings is by creating a back-end system with precise details. You use it to check bookings that are:
Reserved

Pending

Paid fully

Deposit paid

Waiting

Cancelled
After that, you can detail the online payment systems you accept. Some online payment systems are global and accept varying currencies. However, you must note your location and where your customers are before choosing.
Indicate if the booking is a full payment or deposit only and note other crucial information such as tax. You can then proceed to connect all these payment options to your website. Using widgets, customers find it easier to use the booking system and make payments.
6. 
Automated Customer Contact
With hundreds of bookings, it becomes stressful contacting every customer and trying to keep track of bookings. However, booking systems make it easier for you to use automated contact using email or texts.
Another crucial step when setting up a booking system is automated customer contact. Customers receive notifications when their bookings have gone through. Also, you can set up reminders as the days approach using email or texts.
Automation helps you with:
Confirmations

Receipts

Appreciation

Reminders

Staff projects
While automation works well to keep clients happy, they also play a role for staff. You can create reminders in the form of notifications. The staff gets a reminder when certain bookings are near. You can set up staff meetings and interoffice messaging. 
At the same time, it helps customers note when cancellations are acceptable. Also, notifications state when to reschedule bookings and if the rescheduling was successful. You can then proceed to pick out crucial information like new appointment dates to suggest to the customer.
7. 
Crucial Documentation
Certain documents are necessary for the business to prosper. For instance, patient waivers are a must before specific procedures can take place. To make the process less tedious, and avoid using papers, setting up an online booking system now includes waiver forms.
Top booking systems have templates for all these crucial documents that the business needs before completing the booking. You can set up an online waiver using a template and fill in all the necessary information.
On the waiver, or other crucial documents, are fields that the customer can edit and fill out. Included is a brief description of what the waiver or additional document means and why it's present. Such documents have a time limit during which the customer must submit them. After completing the template, the client can then proceed through completing the process.
8. 
Staff Authorization
As you're setting up an online booking system, remember your staff need proper authorization. Since you won't be the only person accessing the system, it's best to set up your staff accounts. Pick out who among your team is in charge of bookings and start with them. Then have others on the list in case they're not available.
Most systems provide tabs for new user accounts. Check if you need only one account or more. Each account can have certain limits in terms of access customarily set up by varying the permissions' levels. Permissions allow you as the creator to remove all parts of the system you don't want a specific user to access.
For instance, payment details are for you and the finance department's eyes only. Therefore, no other staff is permitted to view this information. Also, you include accounts for business partners with specific permissions.
9. 
Set Up Reports
Having detailed reports is part of the operation, which helps you with business analytics. These reports show you how the business is fairing and what needs to change. Examples of reports you can set up are:
Income

Bookings

Sales

Commissions

Payment
The reports can be as detailed or brief as possible. The systems have templates with varying capacities depending on what you want. Also, you can set up permissions for them, limiting staff access.
10. 
Additional Support Tools
There's no shortage of support tools that can make the customer experience even better when using an online business system. However, this is also a crucial step for you as a business operator when creating a scheduling app. You can take advantage of search engines that have additional tools like payment systems and booking portals.
Besides, there's advertising using social media platforms, invoicing, and even newsletters with crucial information. Accessing all of them improves your user experience after setting up an online booking system.
In Conclusion
The internet continues to make certain parts of a business run smoothly, including making an appointment. Now all a customer has to do is access the business website and place a booking by filling in a form.
Typically, the form requires specific information which you need to provide the service or product. Also, you can now provide customers with guest forms and waivers to fill online.
Want to set up an online booking system? Click here to learn more.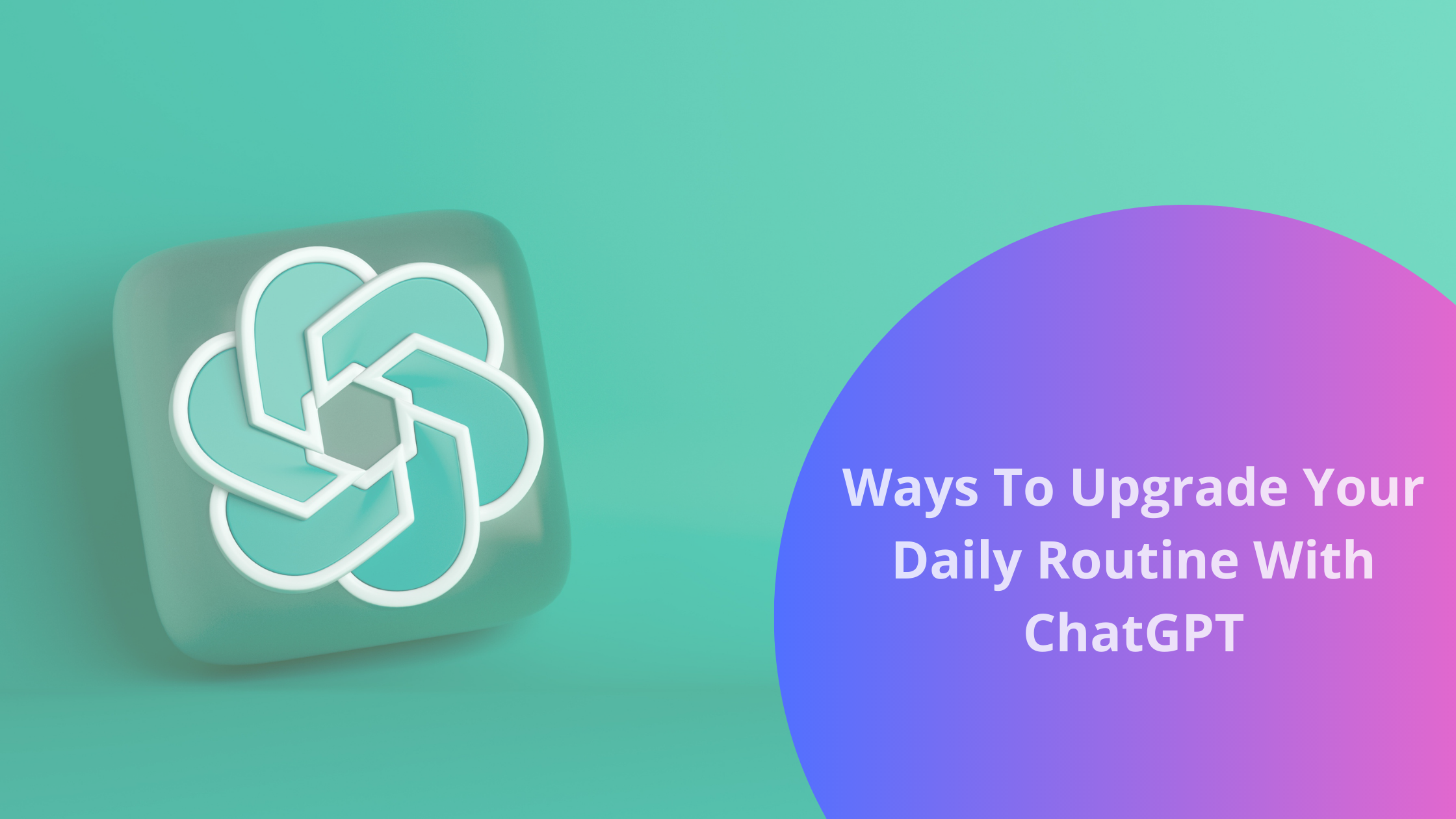 BOOKAFY BLOG IN THIS POST Establishing and following a daily routine can be a powerful way to enhance your productivity, well-being, and overall quality of life.   People often struggle to
Read More »
Start booking appointments
with Bookafy for free!
Sign up today for a free Trial of Bookafy Pro!