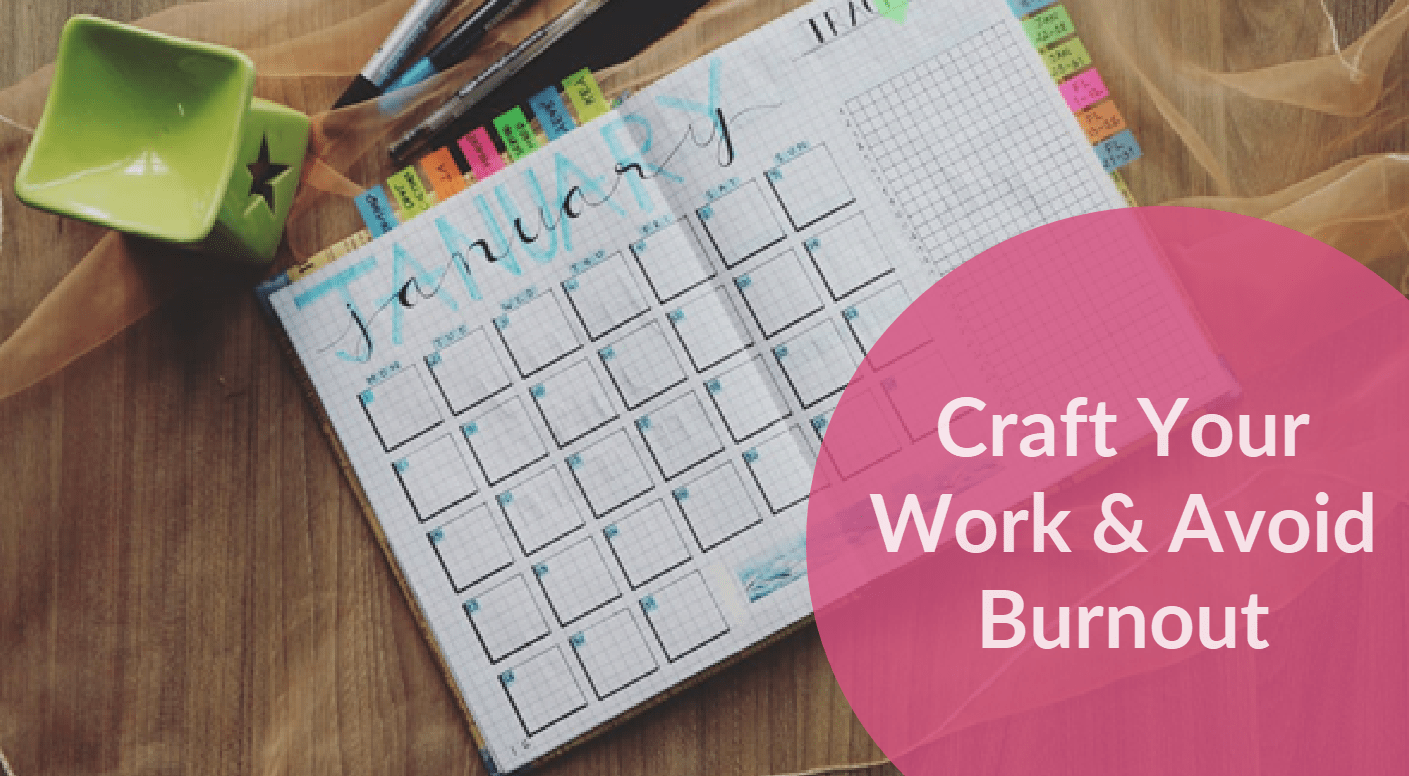 How to Craft a Work Schedule to Avoid Burnout
2020 was a year that tested us all, particularly our schedules and ability to balance work and play. We've had to adapt to new working methods with video conferencing replacing the usual office banter and parties being pushed to the side. Things are starting to look up, but the popularity of remote work looks set to stay, meaning a shift is needed in the way we schedule our working day.
We can no longer rely on the company to organize our breaks or minimize distractions; we have to learn to craft our own work schedule to maximize productivity and avoid burnout.
If you're like 75% of the working population, chances are you've suffered from burnout before. Once deemed as simply a precursor to stress, the World Health Organization (WHO) has now officially listed burnout as an occupational phenomenon – so it's time to start taking action.
One of the simplest ways to prevent burnout is by crafting a personalized work schedule that enhances your productivity. With this in mind, we've compiled a list of the top six ways you can build a work schedule that alleviates the effects of burnout and increases your output and time-management skills.
1.    Your schedule begins as soon as you wake up
Before you start checking things off your to-do list, set the right tone for your day. What you do first thing in the morning can either supercharge your day or break it, so make a habit of creating a morning ritual that sets you up for success.
This could be as simple as setting aside time to savor your breakfast and making your bed in the morning; these small things go a long way in making you feel like you've started your day with an accomplishment, pushing you to achieve more.
2.   Consider time-management apps and online scheduling

Crafting an effective schedule is about personalization, so it's key to find a scheduling or time-management method that works for you. You might find you're a fan of the old-fashioned to-do list, whereas others prefer a more modern take on scheduling.
If you're a visual learner, it could be useful to give time-management apps or online scheduling a go. This saves time by providing you with a rough template so you can tackle your tasks quicker.
Though popular, consider alternatives to Trello and standard weekly scheduling templates by looking at gamified time-management apps. You might find the added element of gaming and instant gratification gives you the push to achieve tasks and improve your organization.
3.    Schedule in time for meaningful breaks
It may be a given, but don't underestimate the importance of stepping back from your work. Though tackling tasks is vital, the less time you take out to recharge, the higher your risk of burnout. This is especially important if you work from home, so reduce your screentime and build time away from your laptop to focus on refreshing and resetting your mind.
Rather than completely zoning out on your break, make a point of doing activities that de-stress you. This could be as simple as going for a walk, doing a short burst of exercise to get your body moving, or practicing meditation. The key is to find something you enjoy that alleviates stress and gets your mind off work for a while.
4.   Eat that frog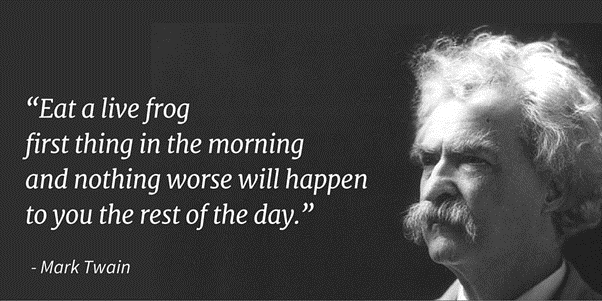 Originally penned by Mark Twain and later used as the inspiration behind Brian Tracy's productivity book, 'eat that frog' has become a popular time-management hack. Taking real frogs out of the picture, Twain and Tracy's line of thinking focuses on tackling the biggest (and most dreaded) task first.
This means getting on top of that all-important deadline and doing it first thing in the morning or getting your 5k run in before work starts – a tough hack to follow, but it's great for boosting productivity and improving discipline.
Once that all-important task is completed you can move onto smaller tasks to make your day more manageable. Installing a virtual assistant could speed up the process even more, helping break tasks down into bite-sized chunks and make your calendar more manageable.
5.    Master prioritization
It might seem like you have an endless task list in front of you, but it's key you master the art of prioritization. There is always something to do in the bigger scheme of things, but you must focus your attention on the most time-critical tasks. This means prioritizing a deadline over an exercise hobby or self-funded learning course when crafting your work schedule.
It's still important to stretch yourself and widen your knowledge with extra learning courses and activities, but make sure you tackle the most important tasks first. Efficient time management will help you concentrate on those activities more, decluttering your mind of any deadlines or time-critical tasks that are pressing on you.
6.    Automate manual tasks
Part of the secret behind crafting an effective work schedule is figuring out which tasks you can let go of. Perhaps you spend most of your time sending emails or transferring calls instead of focusing on the more important tasks at hand. The solution? Automation!
Whether you're an employee or a managing director, consider installing some kind of automated software onto your laptop to complete manual tasks and free up your time to focus on what matters. You could have a look at some PaaS examples to get a better idea of what kind of cloud software to use to manage business applications more efficiently.
As an employee, it might be useful to bring this idea to upper management if it's not already been covered – make sure to emphasize how it will increase levels of productivity and quality of work across the team.
Automating manual tasks is especially important if you're part of a customer service team, so make sure upper management is aware of how calls can be better handled, including both outbound and inbound. This might mean an overall better understanding of the call system needs to be developed, so consider drafting a handbook that anyone can refer to.
Useful information would include:
Inbound call meaning
How the call system operates from both the client and call rep's POV
The takeaway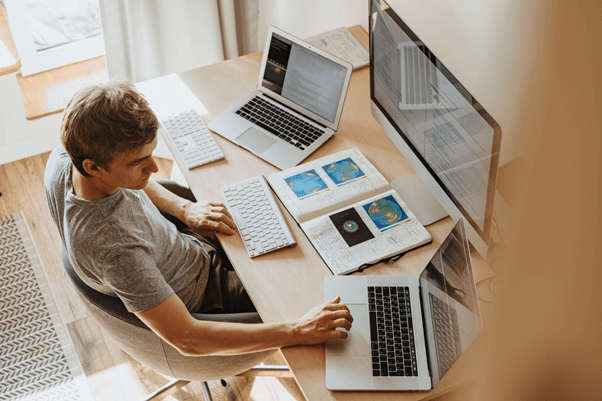 It's clear that an effective and well-managed schedule boosts productivity and alleviates stress, leading to better quality work and reduced burnout. At a time when remote work reigns supreme, it's more important than ever that employers start looking at ways they can promote productivity among their staff.
If you're part of upper management, regularly hold video meetings to catch up with your team's progress and check-in on their wellbeing and levels of stress. Compare different video and collaboration platforms such as Glip vs. Workplace, picking the option that works best for your team, and suggest ideas and tools they can use to better manage their time.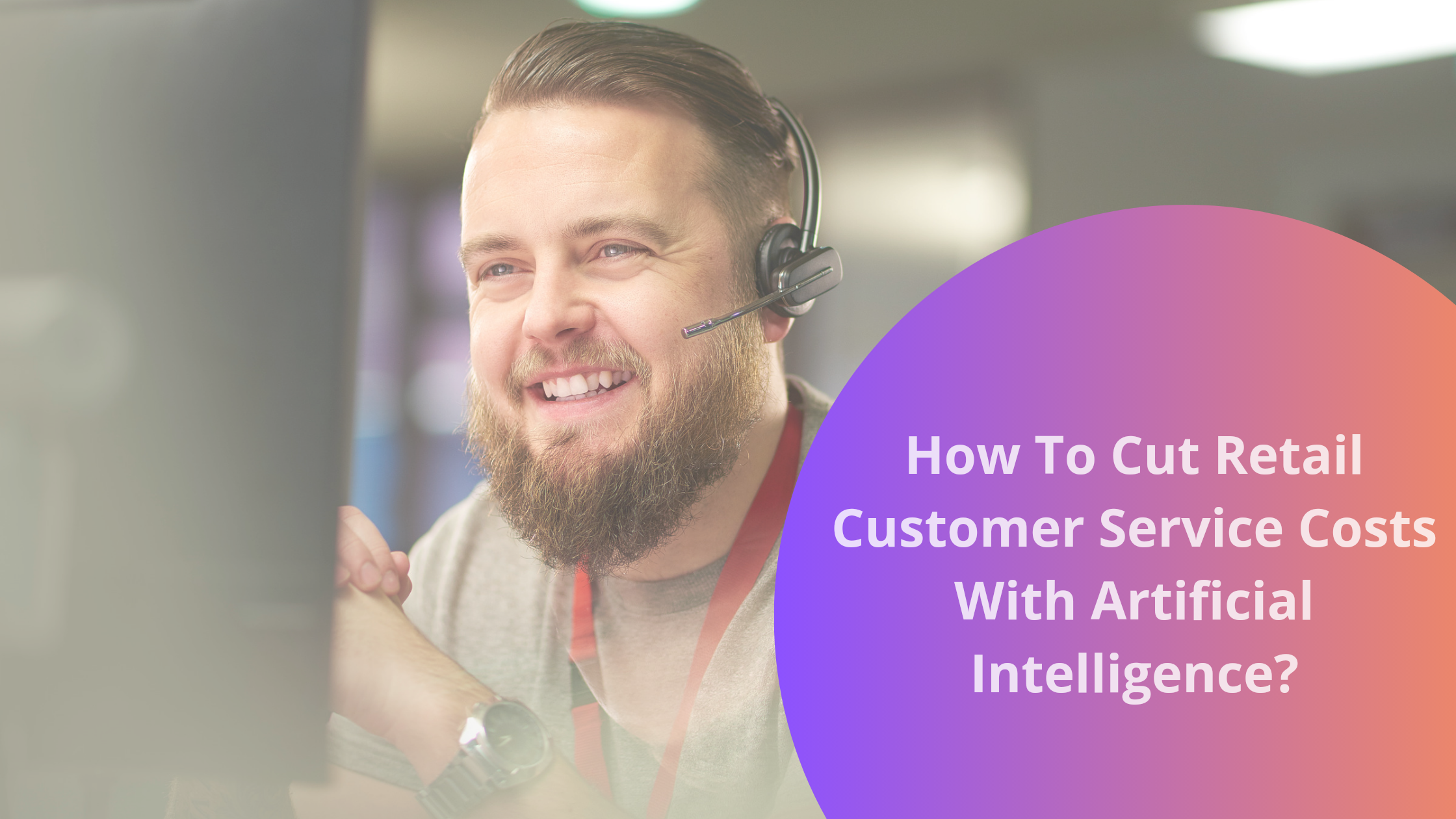 Got a brilliant SaaS product idea? You're already on the path to creating a potentially ground-breaking solution! But what's next? In this blog post, we'll guide you through the essential steps of transforming your SaaS product idea into a reality. So, fasten your seat belts as we navigate the exciting journey of SaaS product development together!
Read More »
Start booking appointments
with Bookafy for free!
Sign up today for a free Trial of Bookafy Pro!