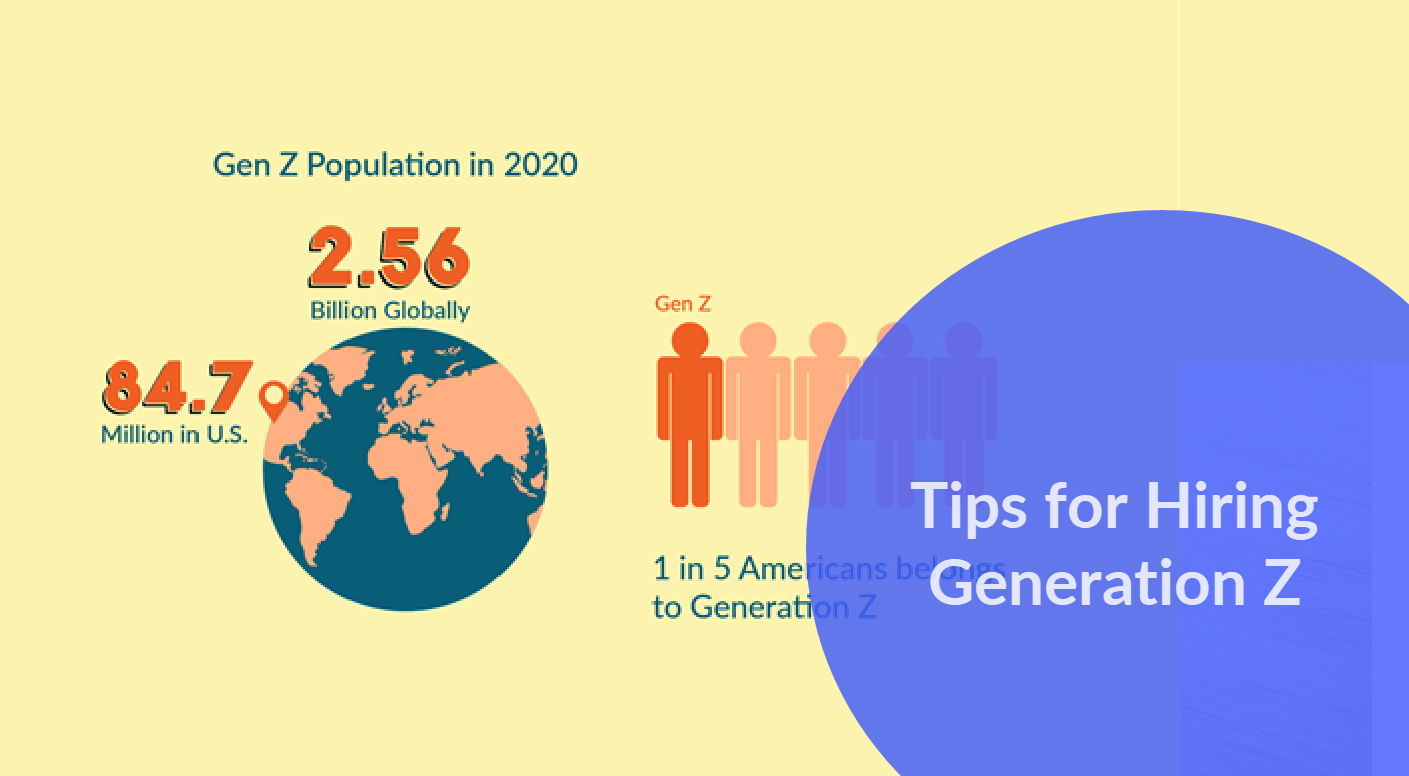 What To Keep In Mind When Hiring Gen Z: Flexibility, Security, Balance
The time has come. We're seeing more and more job applications coming through from the new generation. But what's so special about Gen Z? And what does this mean for you and your business?
Generation Z aren't like their Millennial predecessors. They long for a stable, 9-5 job full of office chit-chat around the water cooler. While flexibility is important to them, it's a healthy work/life balance they're striving for after having spent their lives in front of a screen.
But already, we're seeing a difference in the behavior of Gen Z and Millennials in eCommerce analytics. The new generation is less responsive to current marketing strategies because they don't feel strongly about the same things as Millennials.
By 2025, almost one-fifth of the American working population will be made up of Gen Zers, so it's probably time we got to know them.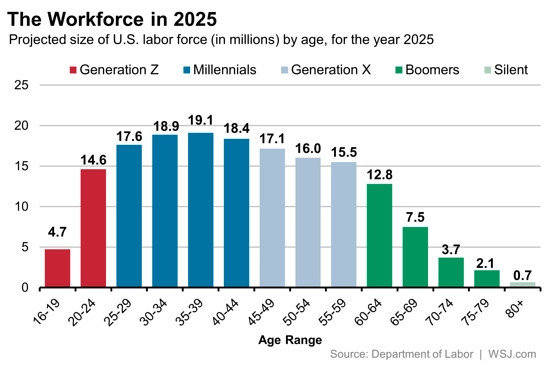 If this data is anything to go by, we can assume it won't be long until Gen Zers start knocking at your door. The question is, are you ready for them?
Who are Generation Z?
In most cases, we're preparing to welcome a new generation into the workplace. In some cases, they're already there. Gen Z is the term given to those born between 1996 and 2010, coming directly after Millennials.
With such a small gap between the two, you'd be forgiven for thinking the new generation weren't all that different from their predecessors. However, thanks to technology, our world is evolving at a much quicker pace than ever before. It's because of this that Millennials and Generation Z have some tell-tale differences.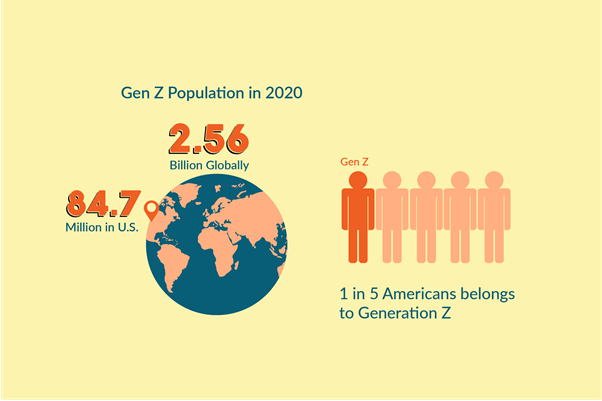 To start, Gen Z already outnumber Millennials according to Anne Gherini. They are the most technology savvy generation to date, never having lived in a world without Facebook and the internet. They're tech natives; technology is a second language to them.
Advancing technology and digital change mean that Gen Z are the most highly educated generation ever. However, they also grew up in a recession. They watched their parents struggle in the 2008 economic crash and saw how that affected Millennials trying to enter the property market and deal with college debt.
Key Differences Between Millennials and Gen Z
Your team is already full of Millennials, Gen Z can't be that different… right? There are some key differences between the two that you need to keep in mind when hiring a Gen Z.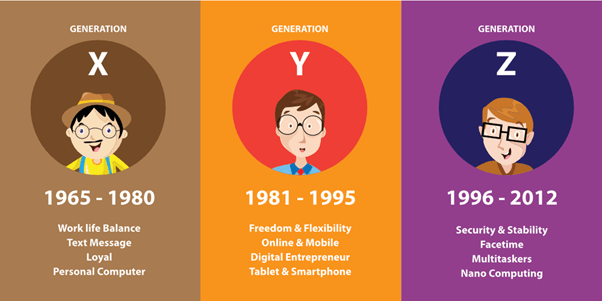 Millennials (or Generation Y in the image above) tend to be idealistic and are driven by experiences. They're the generation that caused AirBnB and Uber to become unicorn startups in the blink of an eye. They want to get out there, see the world, and make memories. They're happy working remotely, communicating virtually, and partaking in job simulations.
On the other hand, Gen Zs are pragmatic and focused on saving money. This makes sense – they grew up in a recession whereas millennials were raised during an economic boom. Zs have watched financial struggle in the generations before them, and they place more importance on financial security.
The other big difference between Gen Zers and Millennials is the way they were introduced to tech. Both generations have spent the majority of their life around modern technology, but Millennials are pioneers whereas Gen Z are natives. Neither would be fazed by new video conferencing software or modern web design. However, Gen Z doesn't remember life without it.
With this in mind, what do you need to consider when hiring? Based on what we know about the generation, and what we've seen from the older Gen Zs entering the workforce, we've identified three areas that are going to be increasingly important in a professional environment.
Flexibility
We're starting to get used to a more flexible working day. More people are working remotely than ever before, and with recruitment chatbots, coding assessments, and virtual meeting software in abundance, it's looking like things are going to stay that way for some time. However, for Gen Zs, this must remain an option.
People that fall into the Gen Z category want to find their dream job just like the rest of us. They also want that job to be stimulating while fitting in with their lifestyle. The idea of a healthy work/life balance isn't just an idea to this generation – it's a deal-breaker.
It may be time to start considering what is workforce optimization WFH software and how could it help your employees to improve their work/life balance?
There are more Gen Zers freelancing than previous generations. The youngest workforce appears to be brave enough to ditch the 9-5 and take on the challenge of managing their own income.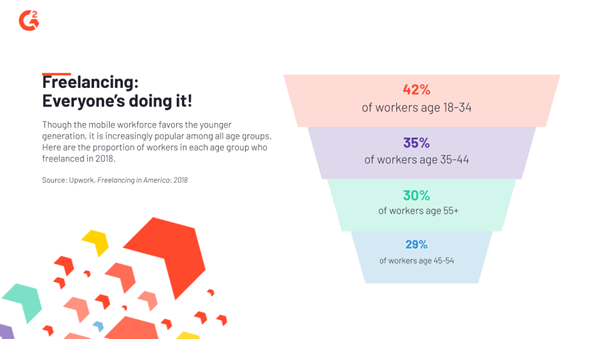 The problem with this is that once you start managing yourself, it's much harder to hand control over to someone else. They've had a taste of what a healthy work/life balance feels like, whether they've done some freelancing or spoken to their friends.
Now, they're not ready to give it up to sit behind a desk hanging on their business virtual phone service.
However, there's nothing to worry about. Generation Z doesn't love freelancing because they don't want to work for anybody else. They love it because of the freedom and flexibility it offers.
A flexible work environment allows them to work when they're feeling most productive and switch off the screen when it feels impossible. There are several benefits to employers and employees.
That's something businesses will have to implement soon if they haven't done so already.
Security
You might think that growing up in a recession, watching their parents and the generation above them struggle with the aftermath, would make Gen Zers hungry for money. That's not entirely the case, although the recession did leave a mark on them.
What Generation Z wants is stability and security. Believe it or not, they can't wait to put on their work attire and head to the office. Unlike their predecessors, they aren't jumping at the possibility of working from home or having another virtual meeting. Don't try and leverage recruitment chatbots to get more of them through the door.
Gen Zs want to build relationships with their colleagues in a face-to-face environment. After a lifetime in front of a screen, they're hungry to enter a real-world office and build a solid foundation.
All of this stems from their need for security and stability – it's not money they're chasing, it's a career. This is worth noting if you're hiring a Gen Zer, especially in the current climate. How can you make your employees feel more secure in their position?
Financial remuneration seems to be everyone's first choice, but that's not what Gen Z is after. Try training your employees in new skills, such as managing call center data, and giving them time to work on their own projects alongside their work.
This will make your newest employees feel like valued members of the team, allowing them to build foundations and increase their job security.
Balance
So we're facing a new generation, the largest, smartest, and most tech-savvy ever, and we're expected to offer them secure and stable career opportunities that can fit around their lives? It sounds impossible, but is it?
What this generation wants more than anything is a healthy work/life balance. They grew up with more awareness of mental health and the benefits of looking after yourself. They know the side effects of stress, poor diets, sleepless nights, and the other downsides that come with a high-pressure job.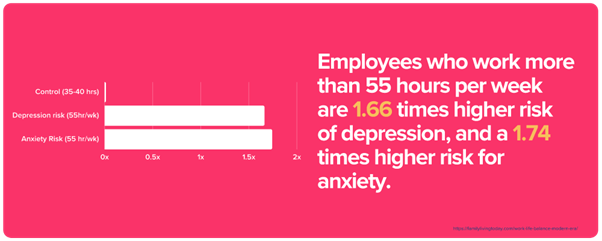 They don't want the flexibility to slack off and do nothing; they want to give themselves to their job fully. To do this, they understand the need to take care of themselves. Giving Gen Zers a healthy work/life balance gives you the best chance to build a happy, motivated, and productive workforce.
Implementing this is easier said than done. You'll have to review your annual leave policy and encourage people to make the most of any flexible working scheme you offer. Speak to your current employees to see how they feel about their work/life balance and if there is anything more you can do.
There's one thing we should all prepare for – Generation Z won't be quiet about their expectations in the workplace. If you want to create an environment that Gen Zers will thrive in, go directly to the source and ask them what they want.
Should You Hire Gen Zers?
In short, yes. This is the first generation to grow up with a smartphone and not remember life without the internet. Millennials brought the workplace up to speed when it came to technology and connectivity, and Gen Zers will only add to this.
But that's not the best part.
Generation Z wants flexibility, security, and balance. In return, 77% of them expect to work harder than previous generations. This transition won't happen overnight; it might be years before you hire your first Gen Zer. But know that when you do, the way you operate your business will need adjustments.
You'll have to offer flexibility to allow the younger generation to work when they are feeling most productive. Although security is important to them, Generation Z isn't scared of hard work and freelancing.
It's down to you to create a working environment that offers a good amount of flexibility, security, and balance. I'd recommend you start now, because the next generation of employees is already ten steps ahead of us.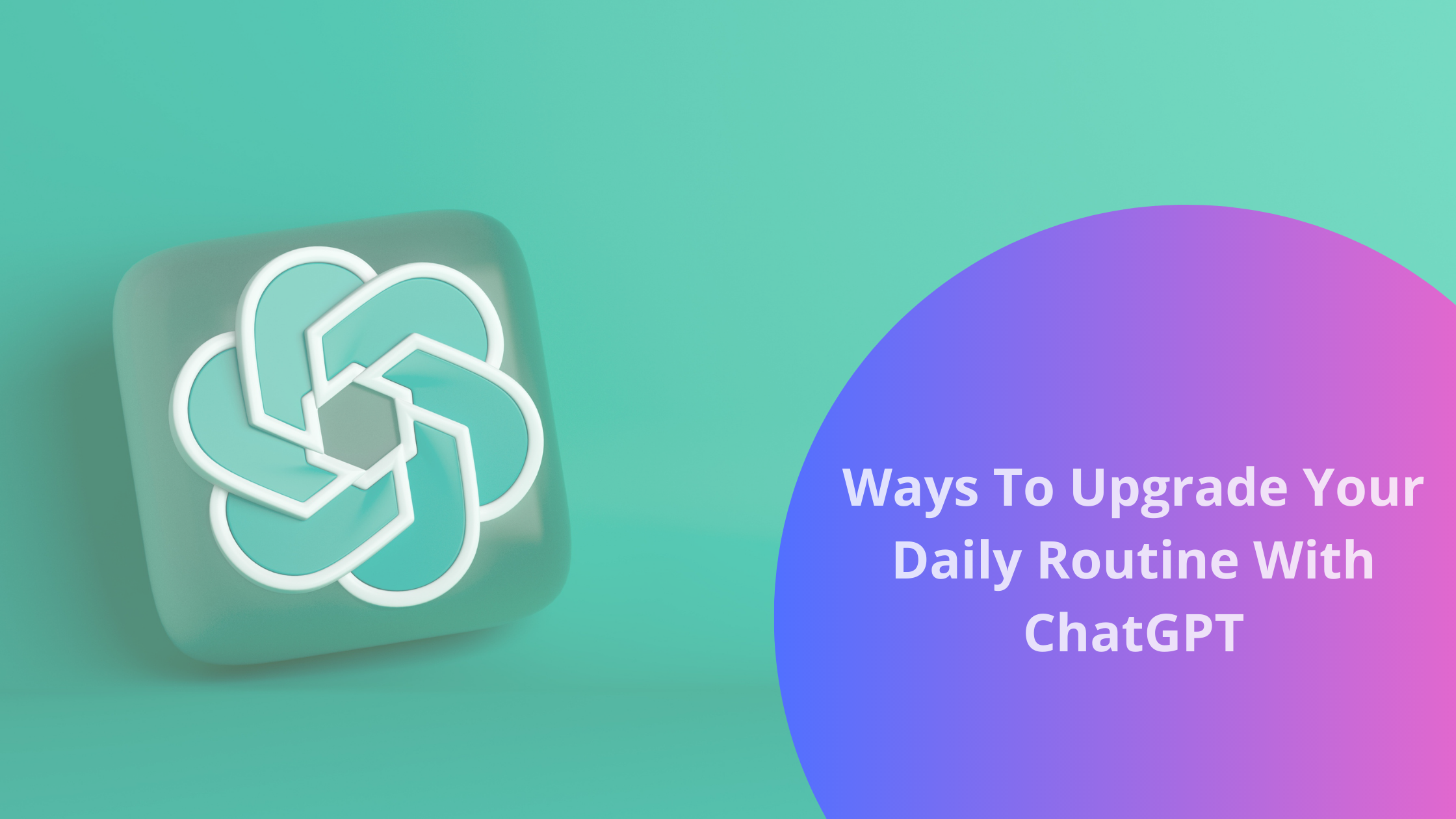 BOOKAFY BLOG IN THIS POST Establishing and following a daily routine can be a powerful way to enhance your productivity, well-being, and overall quality of life.   People often struggle to
Read More »
Start booking appointments
with Bookafy for free!
Sign up today for a free Trial of Bookafy Pro!