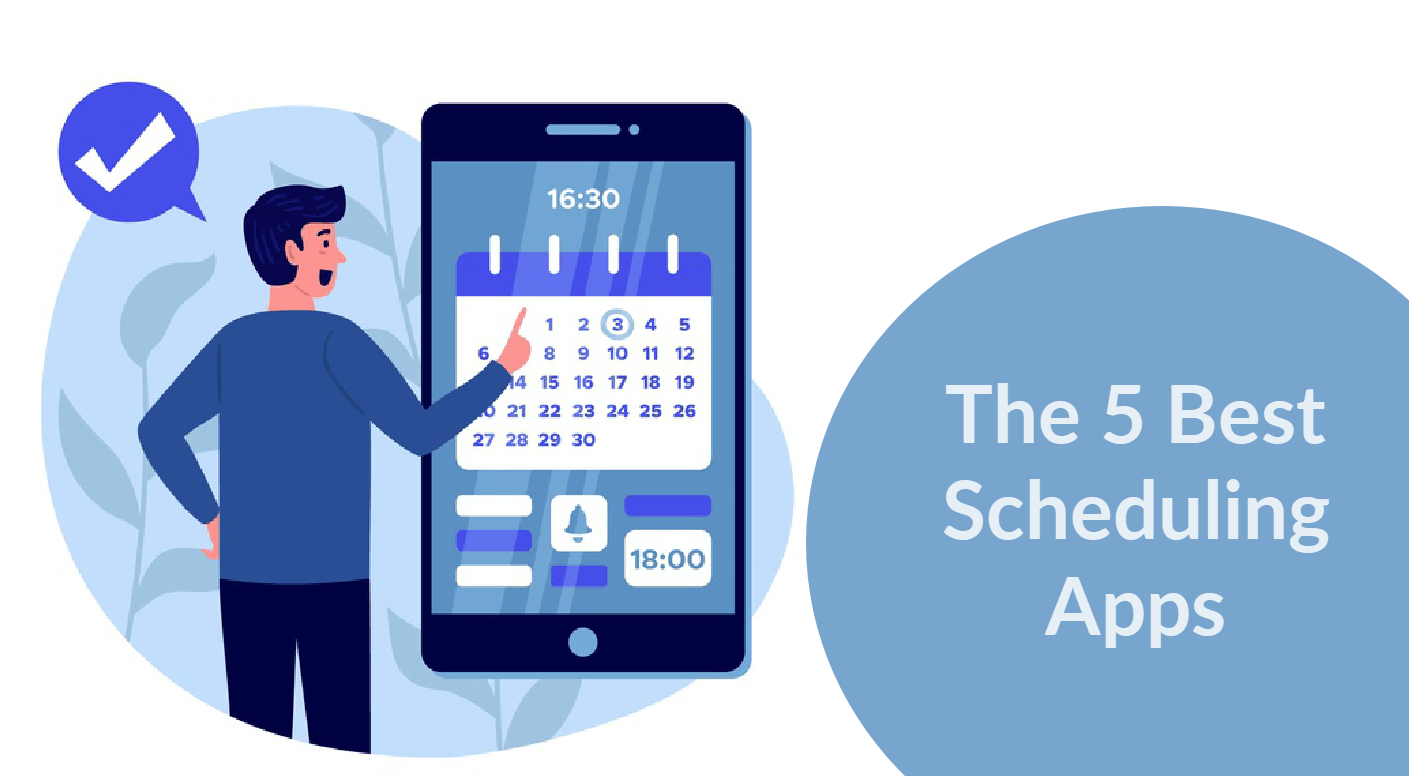 The 5 Best Employee Scheduling Apps
Whether running a business, school, charity, or any other organization; scheduling shifts, meetings, annual leave, and more are crucial for maintaining order. For many years, organizations relied on calendars, usually written by hand. Even with the introduction of company computers and systems, scheduling has still had its share of problems.
The advent of better, more advanced technology has changed this, and any successful company or establishment should use scheduling apps to keep their employees happy and their affairs in order. But, if you've still not embraced the convenience of these apps, or you feel your current system is not suitable for your needs, you need to know the best scheduling apps for any demand.
With so many on the market, it's challenging to determine which scheduling app is right for your business, so here are our top picks of employee scheduling apps to keep your time managed and enjoy better clarity for everyone involved.
Benefits of employee scheduling apps
Even if you consider yourself the most organized manager in the business, scheduling apps are still crucial for restoring order and maintaining your company or organization's momentum. Therefore, it's crucial to consider the most important benefits of investing in the best scheduling apps so that you understand why they are such an important element of a successful enterprise.
Better time management
One of the most evident benefits of scheduling and organization apps is improved time management. If you run a hectic, busy business, or are a student with a lot on your plate, time management is crucial for establishing exceptional practices that allow you to complete everything you need to do on time, without needing to rush, which could affect the quality of your work.
By using scheduling apps, you get a clear and easy-to-contextualized idea of your day, week, and month. With this, you can determine how much time you have for specific tasks and projects, which allows you to maintain momentum, work harder, or feel more comfortable taking your time to ensure you complete your project to the highest standard.
If you are someone who spends too much time planning rather than doing, this benefit could improve your performance dramatically. As time can feel too abstract too often, the best scheduling apps enable you to visualize your progress better, and this helps you manage each stage of the project with accuracy and ease.
Helps prioritize tasks and projects
Besides time management, organization and scheduling apps help to prioritize tasks and projects. Procrastination, or merely avoiding more demanding and challenging responsibilities, can severely hinder your company's progress. If you spend too long neglecting the most important projects because they are intimidating, you risk missing deadlines or not meeting your company's high standards.
A high-quality employee scheduling app enables you to set up priorities and arrange the projects in order of most important to least important, or vice versa. From here, you can tick off each task as you go along, which means you won't miss anything and you'll avoid the risk of leaving difficult tasks until the last minute.
Your scheduling app will also come with deadlines that allow you to track projects for better prioritization. In some cases, you may have color-coded systems that highlight when a project is overdue or close to being overdue. You may be able to select specific colors (such as orange for close to overdue and red for overdue), so you can adjust your focus if necessary. If you need a boost, consider assigning Green to completed tasks to keep you going.
Improves efficiency
Whether you're a business owner or a volunteer running an organization, you undoubtedly have a lot to do. Without a high-quality scheduling app, it's easy to feel overwhelmed by the amount of work you have to complete in time, especially if things change while you're away due to leave requests, illness, or unforeseen circumstances.
This is where the finest organization apps stand out from everyday alternatives. They allow you to adjust tasks, deadlines, and more wherever you are via a mobile app. This means you never need to wait to get into the office to update your system. Once you change something on our app, it will reflect on the main system.
If you're unable to contact someone at work or your organization, this is ideal for improving efficiency. It will minimize downtime, save team members waiting around for an answer, and empower everyone to get on with it without needing to double-check the details.
Fosters teamwork and collaboration
Excellent teamwork is crucial for any organization's success, and aside from team-building exercises and hiring like-minded individuals, employee scheduling apps can significantly improve teamwork and boost collaboration to help your office cultivate a productive atmosphere.
Rather than assign a single task to one employee, you can assign the same task to a team that can then use the software to collaborate, share ideas, and edit parts of the project to suit the demands. With this, you'll see an increase in productivity and witness your team foster important working relationships. You may even find a certified Dream Team that excels in areas of the business you didn't expect.
Employees love when the senior staff makes their lives as easy as possible while still giving them a challenge, and the best employee scheduling apps eliminate awkward downtime and allow them to get to work as quickly as possible with their project team.
5 best employee scheduling apps
No matter your reasons for needing employee scheduling apps, here are five of the best examples for you to consider and transform your operations to make your organization more efficient and successful.
Bookafy is the best option for businesses and organizations that require top-of-the-range employee scheduling while still maintaining an affordable subscription model.
It boasts an array of useful features, acting as both a web-based platform but also offering a smartphone version to allow you to make adjustments to your employee schedules on the go. This is unlike many of its rivals, which only allow you to update schedules at your work computer.
This is not the only feature to get excited about, though. Bookafy's intelligent and robust platform is suitable for all types of booking, including one-off appointments and recurring meetings. You can integrate with everyone's favorite conferencing software (Zoom, Gotomeeting), and you can enjoy a seven-day trial to get to grips with everything before you commit full-time.
Bookafy also offers phone and email customer service solutions to ensure you can always get through to its team of agents should there be an issue. Whenever you call, they will be able to solve your problems quickly and efficiently to help you get back to doing what you do best.
ZoomShift is your go-to solution if you are looking for employee scheduling software. With an easy-to-use drag and drop shift scheduling interface, you can create schedules within a minute.

ZoomShift scheduler has neat and intuitive views such as — Team Member, Location, Position, and Calendar. Based on the business complexity, business owners and managers can create schedules in a simplified way. It also empowers business owners to effectively manage shift swaps, timesheets, attendance, paid time off, overtime, and seamless communication in a single app.
ZoomShift is compatible with both web and mobile apps. The mobile app allows employers and employees to take all the software's capabilities on the go. Employees get instant app notifications and email for every shift update. It helps to improve employee accountability, reduce no show and manual errors. Its GPS time clock feature is handy to check if the employees are clocking in-out from the right location, at the right time. Managers get alerts of any invalid timeclock.
ZoomShift is designed for every small to midsize business. It is widely used by restaurants, retailers, healthcare, nursing homes, firefighters, security guard, call center, hospitality, construction, education institutes, and many more.
If you're looking at employee scheduling apps that offer a wide range of intuitive, user-friendly features, actiPLANS could be the perfect addition to your organization. It is ideal for planning time off for long- and short-term demands and this is ideal if you want to get ahead of skeleton-crew issues.
No business wants to be left in the lurch, so knowing who is away, when they are away, and how long they are away will dramatically increase your office or business organization. Rather than try to get along with reduced staff numbers, you can adjust project demands and deadlines (if possible) to ensure everyone is there to get the job done right.
Besides this, the automatic leave approval streamlines the process, which will benefit employees as they won't need to wait around for approval that could be buried under other needs.
You can also take advantage of the PTO (paid-time-off) balance so everyone understands precisely how much more time they can afford to take off in the year. This allows staff to plan their vacations better and will reduce the risk of mistakes made across the year.
ShiftNote is perfect for catering and restaurant industries as well as any business that relies on shift-work to maintain order and success. This can include retail, but also hotels and other hospitality professions. Regardless of your company, you can trust ShiftNote to deliver something useful from the top of the pyramid down to the bottom.
The easy-to-use scheduler and time-off management system eliminate the hassle of trying to fit everyone into the week without interfering with the rest of their lives (which could upset employees and risk not having enough bodies when you need them).
It also offers daily communication, which will allow you to make adjustments to the schedule if needed. This ensures better records that can track how much employees have worked, and therefore how much they have earned, which will keep your books in good condition and prevent over- or under-paying.
If you're new to scheduling apps having relied on handwritten rotas for as long as you can remember, ShiftNote provides an easy, movie-friendly option, and if you are bringing in new staff, its training and onboarding features allow everyone to feel confident from their first day on the job.
With a name like Humanity, you'd expect it to be an option that focuses on the person rather than the employee, and that's precisely what it does. As important as scheduling staff is for your business, it's also important to recognize that they have their own lives to live.
With Humanity, you can create a comfortable and convenient work schedule for everybody and consider other needs such as childcare, medical appointments, and essential time off to keep them happy, healthy, and motivated at the office. It will integrate with your current platform such as Oracle, Workday, or BambooHR, among others, and this allows you to adjust employee schedules no matter where you are.
The platform is easy to use and easy to read, using color-coded labels to highlight who is doing what on any given day. There are options for No Shift, and this results in 80% fewer errors when working out the weekly or monthly rota.
Whether at a hospital, school, restaurant, or an everyday office, Humanity is one of the premier options for reliable employee scheduling, and it is guaranteed to enhance the employee experience. With it, you can ensure that no one is left in the dark or misses a shift ever again, which keeps your business or organization running smoothly.
Organize Your Organization Today
Every company or organization has different specific scheduling needs, and this will reflect in the scheduling app you determine is the best for you. Whichever you choose, you can feel confident that it will revolutionize your practices. It will make it easier for employees to know what they are doing, when they are doing it, and ensure that your team is never left in the lurch due to being understaffed.
It won't just benefit your employees, though. Both senior staff members and customers will enjoy a less cluttered organization. With the best scheduling app, you can deliver top-quality service, never miss a deadline again, and inform your customers of the best time to visit so you can help them overcome any issues.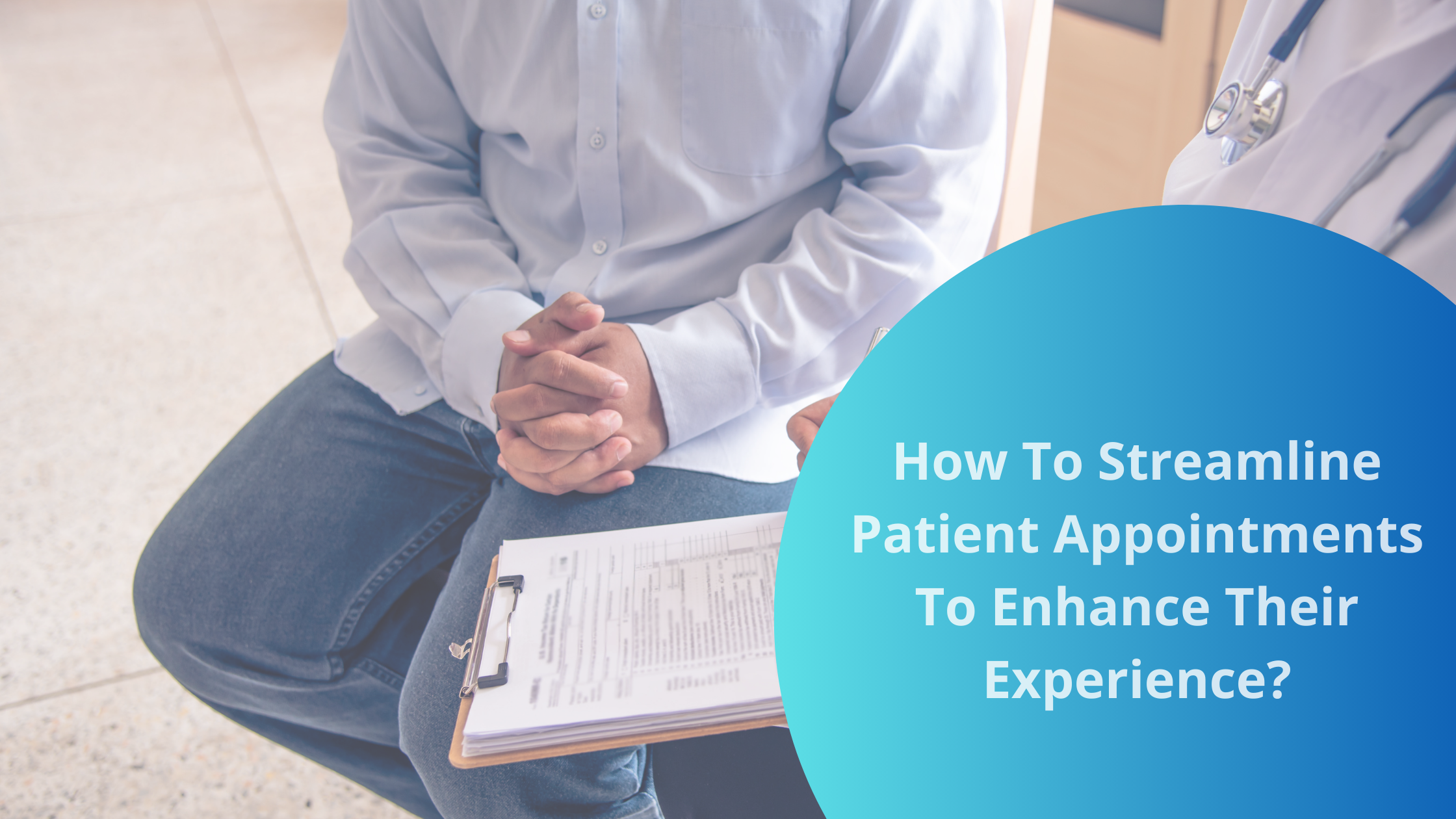 Got a brilliant SaaS product idea? You're already on the path to creating a potentially ground-breaking solution! But what's next? In this blog post, we'll guide you through the essential steps of transforming your SaaS product idea into a reality. So, fasten your seat belts as we navigate the exciting journey of SaaS product development together!
Read More »
Start booking appointments
with Bookafy for free!
Sign up today for a free Trial of Bookafy Pro!