Top 5 Reasons To Build Websites With Elementor
Gone are the days when creating a website used to create a mess among developers, copywriters, and product managers. It used to take a lot of time to implement a basic change on the website. But as time passed, the mess became not so messy after all. One doesn't need to know coding to launch a website anymore. It is, surprisingly, that simple. Website builders like Elementor have made it extremely easy to make a website by providing access to some of the best designing tools.
In this blog, we'll see what Elementor is and why you must use it to build your upcoming websites. Full disclosure: We loved Elementor so much, we used it to build our own website 🙂
Let's jump right into it.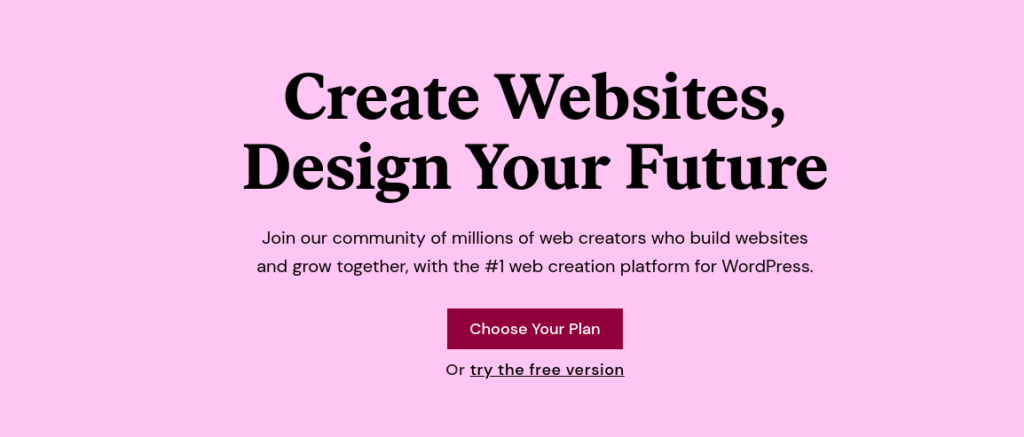 What Is Elementor?
It is almost impossible to find someone who is into the website business and hasn't heard of WordPress. It is used to power around 40% of the internet. To get the context of how big WordPress is, you should know that the combined market share of Wix, Drupal, Squarespace, and Shopify (four of the biggest website creation platforms) is less than that of WordPress. And it is fair to say that Elementor has made a massive contribution to making WordPress so popular.
Elementor is a drag-and-drop website builder for WordPress. It comes in two versions– a free and one where you have to pay, i.e., Elementor Pro. The latter offers functionalities that are way too advanced. Although you can create a decent and well-structured website with the free version too, the Pro version takes things to a whole another level.
Using Elementor's visual editor you can quickly create unique pages and websites and control all the possible changes in one place. With this builder, you can rest assured that you can customize your website as much as you need to align it with your brand image. You can effectively build high converting landing pages and full-fledged websites using Elementor– it works for everything and everyone.
Top 5 Reasons to Use Elementor for Building Websites
The biggest strength of Elementor, as said above too, is how it simplifies website creation on WordPress. Here's a list of the top five reasons why you should consider using Elementor for your websites.
Drag and Drop
The space that Elementor provides to create landing pages or blogs is not only clean and clear but intuitive too. Here's what it looks like: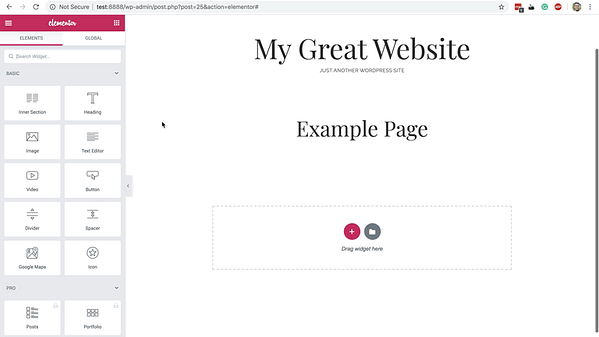 On the left side of the screen, there's a widget panel. This widget panel consists of more than 90 dynamic widgets and also has over 300 templates. The dream website that might have cost you a fortune, with the help of Elementor, you can build it on a budget and even on your own. You can place any element anywhere– there are no obligations in this regard. You also get global fonts and colors too.
It's similar to the WordPress block editor in that it uses drag-and-drop functionality to add elements to a page, but it has a few more features that make it stand out. It also offers more customization options than the block editor, allowing users to fine-tune every aspect of their pages.
Cloud Hosting
Creating a WordPress website is a multi-step affair. The first, and perhaps most confusing task is choosing a hosting service. The prices offered by popular hosting services may seem fixed (and, at times, reasonable), users often themselves dealing with seemingly-arbitrarily increased charges. All of that is solved when using Elmentor's new cloud hosting service.
Starting at $89 per year you can build and publish a cloud-hosted Elementor website. You won't have to use any external services. Elementor's cloud hosting is powered by Google Cloud and  includes best-in-class features, such as secure CDN by CloudFlare and 20GB of storage.
Workflow Optimization
The Global Settings of Elementor Pro allows you to manage and create the design system of your site. This turns out to be helpful when you have to ensure consistency throughout your website. A consistent website always speeds up the workflow.
Global settings are responsible to tweak all the new designs you add to fit well with your existing ones. This means, whenever you change something in the Global Settings, your entire website will inherit those changes.
This doesn't mean you have to stick to the global designs in your entire website. If you wish to change something, you can still change it on a page-by-page basis without affecting anything else. Global Setting optimizes your workflow by ensuring that your default design remains the same and so that you can make the rest of the changes efficiently.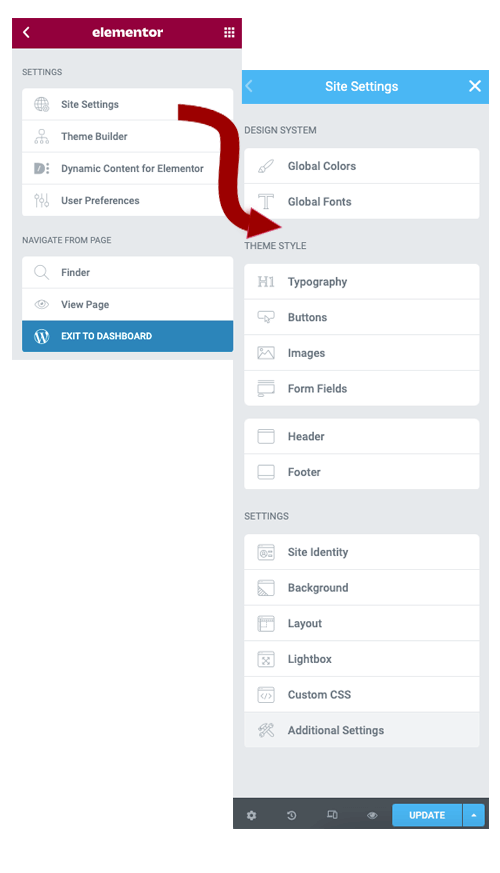 PageSpeed
One of the most negative impacts that page builders have on websites is slowing down page speed. It is seen in most of the cases that the websites that are made using a page builder have relatively higher page loading times. The reason behind this is having an excess amount of resources present in the hosting, even when the website is not actually using them. This is where Elementor stands out. If you combine it with the right caching plugins and mechanisms, there's no doubt that an Elementor-based website can even load faster than a website developed traditionally.
Mobile-friendly Sites
We are in an era where there are more mobile users compared to desktop users. And ignoring the mobile-friendliness of a website is something that will drive away more than half of its visitors. There are features in Elementor that allow you to tweak different aspects of the site to appear perfectly on each device. You just have to use the responsive mode to make amendments. A mobile-friendly website will also help in your search engine result page (SERP) ranking.
Control the Theme
One of the best things about Elementor is that there are no boundations. You can literally change each and everything until you are satisfied with the visual appearance and performance of the website. You no longer need to restrict your creativity because of the pre-designed themes. You can create designs that exactly match your imagination. This also means that you can change or update your website as many times as you need.
Final Words
If WordPress is the king of the website building platforms, then Elementor has to be its closest ally. You don't have to stress yourself about picking up the best drag-and-drop builder because Elementor does it all. It empowers you to create a website that holds true to your imagination. With Elementor– the sky's the limit.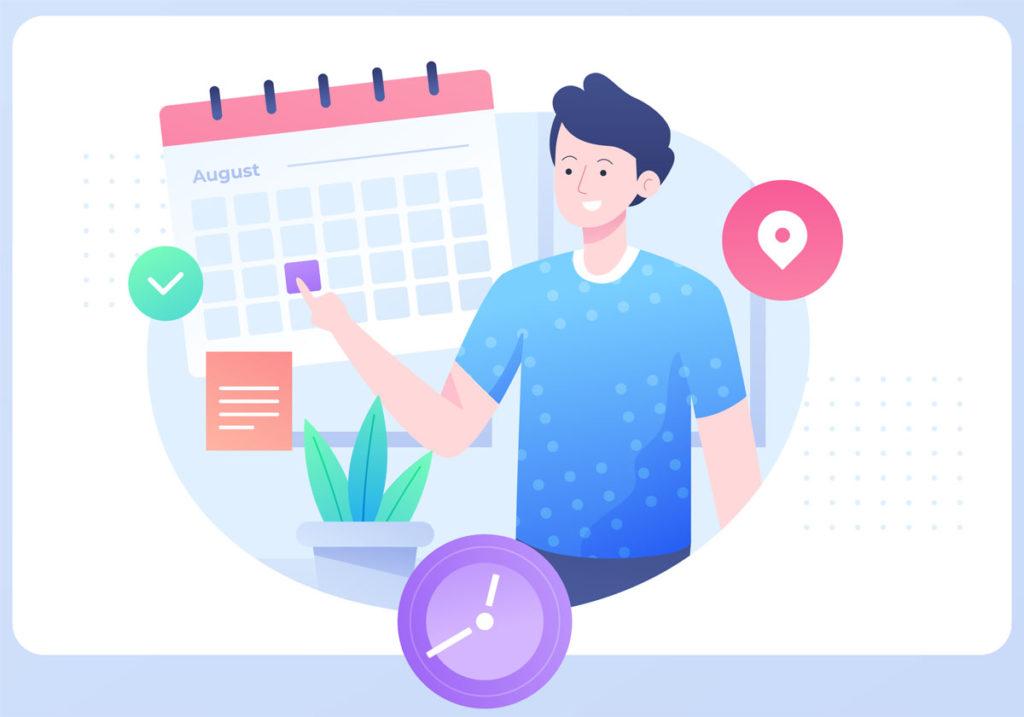 Save your team time and money with Bookafy!
Using online appointment scheduling software, you can automate booking, reminders, syncing to calendars, fetching video meeting URLs, and much more. Try Bookafy free today!
Recommended Articles