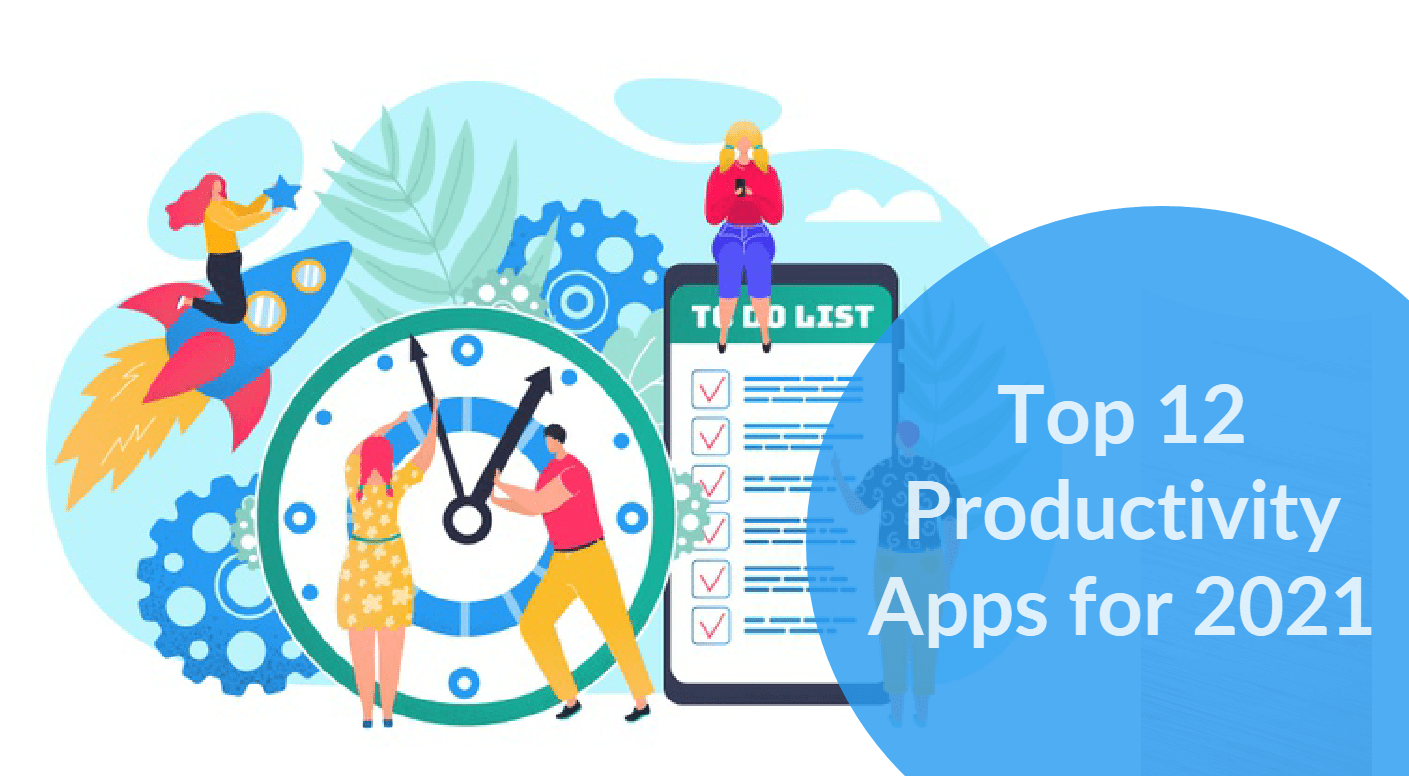 While 2020 was an utter disaster in terms of productivity, you may find yourself wanting to get more accomplished in 2023. Productivity apps can help you achieve your goals. With the proliferation of the cell phone and tables, using apps for better productivity has become increasingly popular these days.
Having a productivity app on your phone will help you keep track of what you need to do and when. There are hundreds of productivity apps out there. Below you will find 12 of the best apps to help you become more productive and organized in 2023.
1. Evernote

System: Android and IOS
Cost: Free
This app is both a planner and note app. You can keep track of events you need to remember, due dates for assignments, and important social or business functions. You can also organize your thoughts when you are out and about and only have your phone. The notes can be written notes, pictures, recordings, digital sketches, and/or PDFs.
You can also sync your notes on all of your devices.
(Image Credit: Evernote)
System: Web-based, android, and iOS.
Pricing: Starts at $4.99 / active user per month, billed annually.
Fyle is an expense management software that lets Finance teams take complete control of oragnization-wide business expenses. Employees can submit and track their expenses from applications they use every day like G-Suite, Slack, Outlook etc. Additionally, accountants don't have to manually verify every submitted report against company policy as Fyle automates compliance by enforcing pre-submission checks. This saves you a ton of time and money.
Recently, Fyle launched its direct integration with Visa. This means that any SMB or mid-market company across the U.S can now gain real-time expense management on cards they already have. Businesses no longer need to depend on bank feeds and Finance teams can collect receipts in real-time through text messages.
3. Be Focused

System: IOS
Cost: Free
Some people can sit at a desk all day and get work done. Others need to have breaks and plenty of them. Be Focused caters to the latter. By using the Pomodoro Method, this app helps you complete your task by breaking it up into 25-minute working sessions. You work on a task for 25 minutes, then take a 5-minute break.
You can customize your breaks and working timer and keep track of your progress and goals.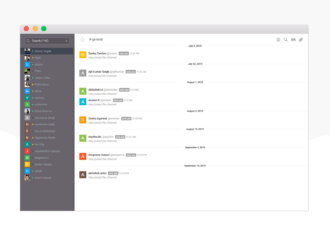 System: Android and IOS
Cost: Free Trial Available
An Instant Messaging Tool for internal company collaborations. Aritic Swarm takes team collaboration to the next level with an encrypted secure messaging option.
The rich UI, along with group messaging features, among others, make Aritic Swarm a go-to-platform for teams that rely on the 'work together' motto. It brings all your teams together on Aritic Swarm to coordinate and drive business growth.
You can Create message rooms or groups as well as engage in one-on-one messaging. Upload videos, images, documents, and any other type of files, use emojis in messages, write HTML coded messages. Format messages with bold, italics, or strikethrough to emphasise on important aspects of your message.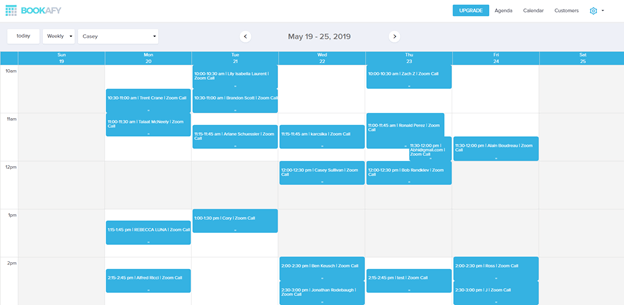 System: Web-Based
Cost: $7 to $11 a month
Bookafy is a web-based scheduling app that makes it easier to work with your team. You can schedule meetings with your team and run meetings all in the same app. Bookafy, unlike its rivals, is not only a web-based platform but also offers a smartphone version. Despite the fact that other features are similar to the others on this list, Bookafy offers a lower subscription rate than its rivals. Bookafy also offers phone and email customer service, should you encounter any issues.
This scheduling app also allows you to schedule and run group events or one on one appointments.
6. Flow
System: IOS
Cost: $1.99 per month
One mistake busy people often make is thinking they don't have to write things down. Thinking that you'll remember something later doesn't always mean you will. Flow for IOS allows you to write down ideas, notes, and to-do lists that pop into your head at 2 in the morning.
The type of canvas and writing tool you use can all be customized, and the app is supported on your iPhone and iPad.
7. nTask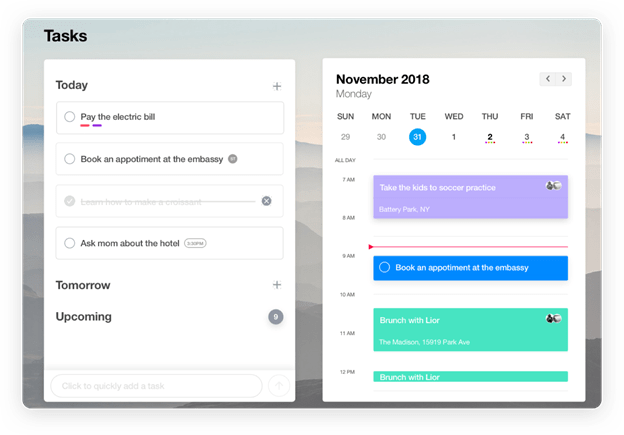 System: Android and IOS
Cost: Free
nTask enable businesses and teams to manage projects on the go. It is an all-in-one task and project management solution to help make complex workflow's easy to manage. With it's web and mobile apps, the project teams can stay connected from anywhere, and collaborate on work to get things done.
You can now track time worked on your tasks with in-built automatic timer, and send timesheets for approval. nTask modules include meeting management, project planning, to-do list, issue tracking, risk management, Gantt charts, Kanban boards, and more work management feature to track the progress.
This application allows you to integrate with your favorite apps including Slack, Google Calendar, Outlook Calendar, Zapier, Zoom and other applications to keep your projects synchronized.
8. Todoist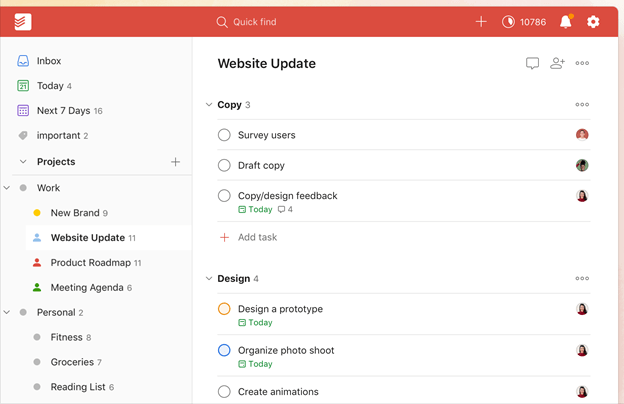 System: Android and IOS
Cost: $3.99 a month
With a clean interface, Todoist allows users to create recurring tasks and color code them based on priority. It also allows users to dictate which projects are shared while keeping track of your productivity.
It can also be used with Dropbox so assignments or projects can be shared with others.
9. 24me

System: IOS
Cost: Free
24me is a virtual assistant-style app that helps you keep track of what your workday looks like by keeping track of appointments, to-do lists, and notes.
It can be synced with Google Calendar and Outlook and offers notifications to inform you of the day's task. It also tells you traffic conditions and weather updates.
This productivity app is free, but with a premium subscription, there are extra features.
10. Asana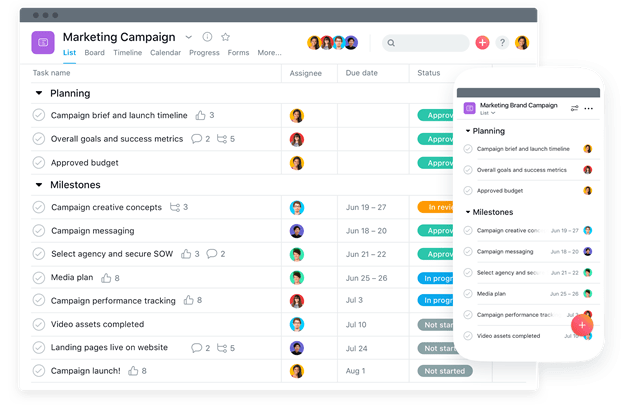 System: Android and IOS
Cost: Free
Asana allows users to create and manage team projects. Instead of keeping track of multiple group emails, Asana gives users a place to manage projects, assign tasks, and communicate with their team in one app.
For the free option, a team can consist of up to 15 people. Anything more and you will need to pay.
11. Things 3
System: IOS
Cost: $9.99
Things 3 is a visually appealing app that offers many features. The new version offers a sleek design and a comprehensive interface that is simple and easy to use. This app offers a calendar, to-do list, and a way to keep track of your goals.
Whether you work with a remote team or in an office, productivity is the main thing you have to excel at. However, things become serious related to work discipline and productivity if you are a freelancer.
There are plenty of different productivity apps with robust features to help you keep track of what you are supposed to do. But what if you fail to manage everything and endup short of time?
This is where you need to consider productivity tips from experts. There are many people speaking about smart work and productivity, but not all have the same set of advice or same experience. Instead of roaming around with a thought that "there is something wrong with me," learn from experienced people who have done what you want to do in a great manner.
12. ProofHub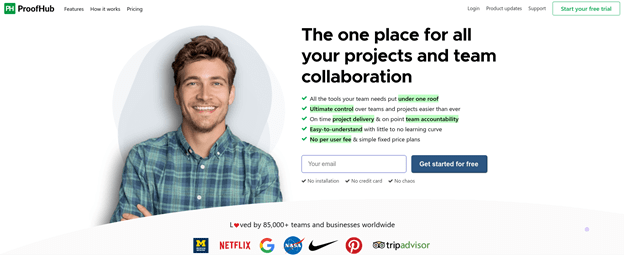 ProofHub is an all-in-one project management and team collaboration platform that helps teams to focus on the work that actually matters and be productive. ProofHub unifies all the features you need to plan your tasks, collaborate or communicate with team members, organize your work, manage your files, and keep up with the deadlines.
ProofHub also offers efficient time tracking and reporting features to help you stay on top of your team's work. Not just that, ProofHub also provides a "Me-view", which makes it super easy for individuals to keep a track of their personal productivity.
System – Web-based, Android, and iOS
Price – $89/ Month (No per-user fee)
Using apps for better productivity will help keep you organized so you can meet your deadlines. Organization apps can be helpful when utilized daily.
Are you looking for productivity apps to help you stay organized? Click here for more information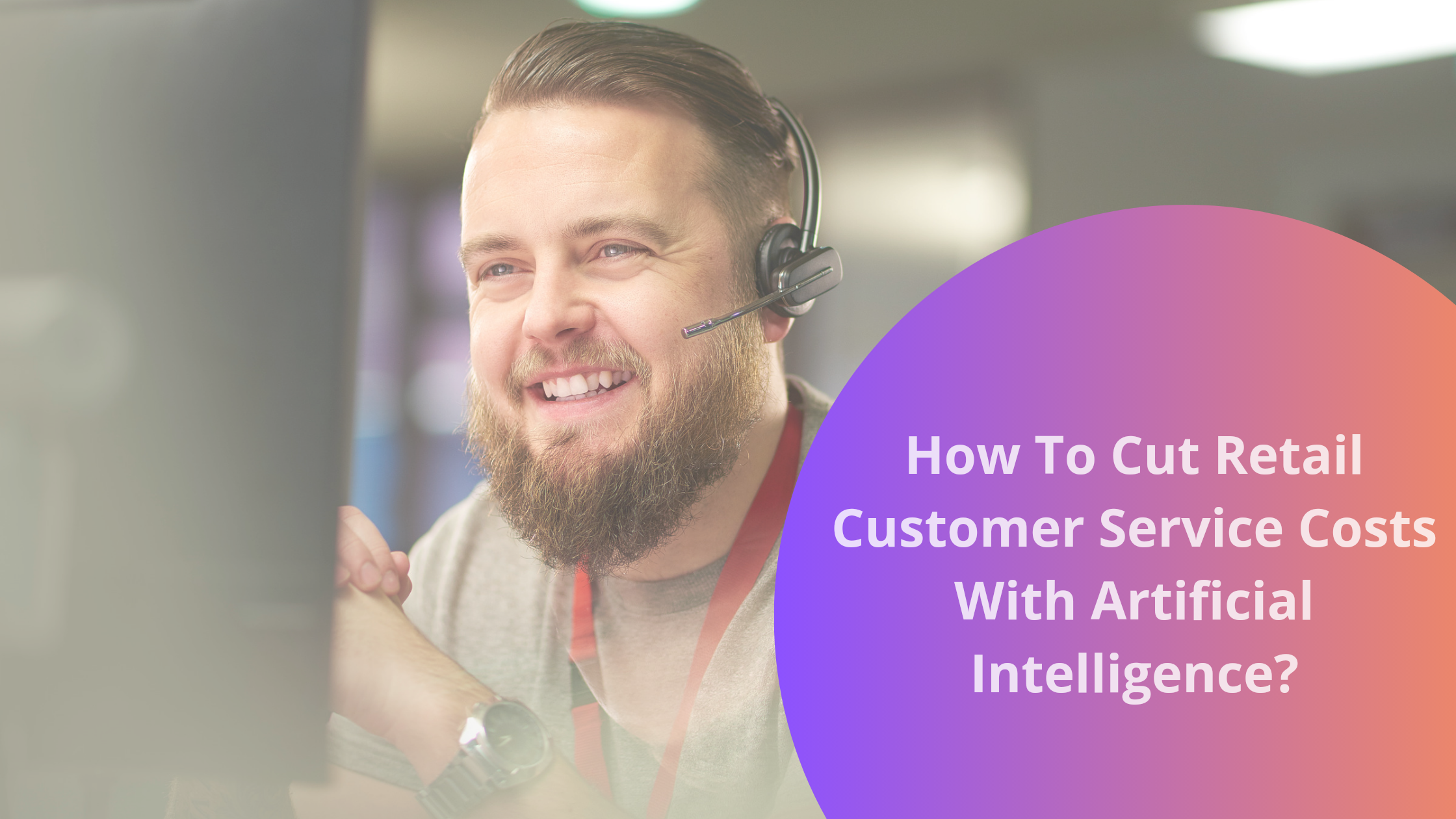 Got a brilliant SaaS product idea? You're already on the path to creating a potentially ground-breaking solution! But what's next? In this blog post, we'll guide you through the essential steps of transforming your SaaS product idea into a reality. So, fasten your seat belts as we navigate the exciting journey of SaaS product development together!
Read More »
Start booking appointments
with Bookafy for free!
Sign up today for a free Trial of Bookafy Pro!