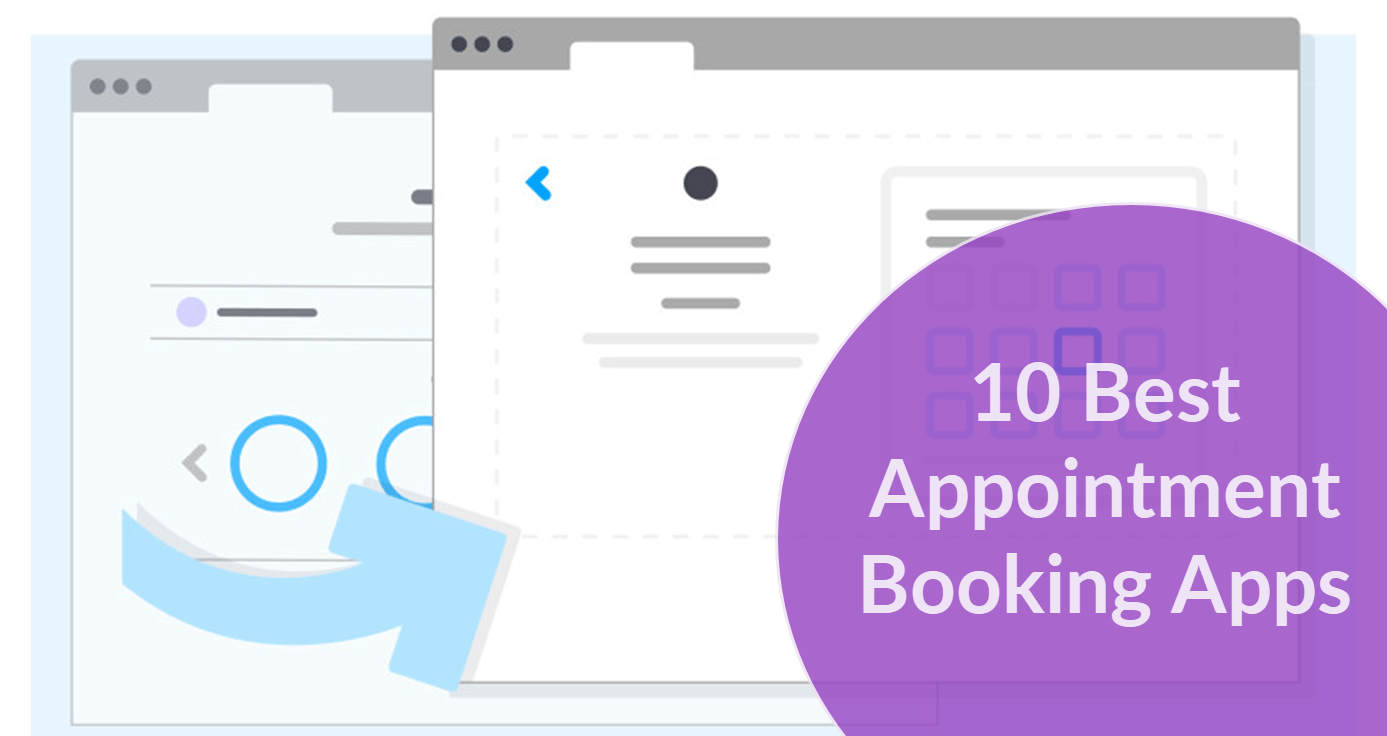 The 10 Best Appointment Booking and Scheduling Apps
How much time do you spend every day overseeing your work calendar? It takes time to manage client bookings, schedule meetings with contacts, deal with last-minute customer cancellations and reschedule appointments on request. 
Too often, these must-do tasks overwhelm your day and waste valuable time (especially when want to avoid scheduling conflicts). Ultimately, they limit your ability to bring in new business, meet with additional people and earn more money. 
You can take back control of your calendar with a little help from technology. Today's online tools for booking appointments automate it all, freeing you up to run a more customer-friendly and efficient business. 
The benefits aren't just for you. Clients will love the ease and convenience of being able to make their appointments online whenever they want. 
What Does An Appointment Booking Tool Do?
In short, tools for booking appointments simplify everyone's life—yours and your clients. How each tool accomplishes that task varies, but they all provide an online portal where your customers, prospects, contacts and students can schedule a meeting with you or another member of your staff. 
You could stick with an old-fashioned paper schedule book, but these tools are better for your business. While using an appointment booking tool, clients experience a user-friendly process, typically complete with your branding.
These tools allow you to set and routinely adjust your own parameters for available appointment times, staff and services. In most cases, you can even process client payments through your online scheduler.
Who Uses Appointment Booking Tools?
Successful and efficient companies of all sizes and shapes take advantage of appointment booking tools and sales management tools simply because they save time and money.
Small businesses and entrepreneurs use them to schedule important meetings. Recruiters use them to set up and keep track of prospective employee interviews. Educators and teachers sue them to manage student conferences or online classes with the touch of a button. 
Sales and marketing professionals book client calls so they never lose a hot lead. Account managers maintain their book of business by arranging their customer check-ins with friendly online apps they can use wherever they go. 
What Appointment Booking Features Should You Look For?
Each appointment booking tool offers its own functionality, but the best ones include a combination of the following features:
Flexibility
Customization
Calendar integration
Business tool integration
To find the tool that's right for your business, here are some good questions to ask:
Can you publish your booking link in a variety of places, such as your website and social media pages?


Are your customers able to schedule, reschedule and cancel their appointments without directly contacting you?


Does the tool allow you to set calendar parameters important to your business, including booking times, duration, service types, staff members, black-out periods and buffer zones?


Does the tool automatically send reminders and other messages via text and email?


Can you customize your scheduling page and automated messaging to match your brand style and voice?


How many calendar types integrate with the tool?


Will the tool work with your other business applications for a fully integrated business operation?
You likely have specific needs when booking appointments, so it's important to find the right tool with the right set of features. Here are 10 of the best according to their strengths.
1. Bookafy: Best For Calendar Synchronization Options, White Label & Multi-Lingual
One of the things that sets Bookafy apart from other booking tools is how it handles calendars between people. You can enable two-way calendar syncing when you want each party to be able to see the other's schedule. Or, choose one-way syncing when someone needs to view your calendar but you don't need to see theirs.
Almost every scheduling scenario works with Bookafy. It allows you to set up meetings that are one-on-one, multiple staff with one customer, group events and even one-off and recurring appointments.
You choose how to route customer requests for a meeting. If their situation calls for a staff person with specific skills or knowledge, you assign based on that. If you want the first available rep to contact the person, set up a round-robin distribution.
And it doesn't matter where meeting attendees reside. Automated time zone detection keeps everyone on schedule.
Bookafy integrates with the following calendars:
Outlook
Exchange
iCalendar
Office 365
For each scheduled meeting, Bookafy generates a unique link for a Zoom or GoToMeeting conference. Also, both Authorize.Net and Stripe payment platforms work with Bookafy to manage payments.
Using APIs and webhooks, Bookafy can integrate other business processes with your scheduling page.
You can apply custom fonts, colors and messaging options to your scheduling page. In addition, you fully control all meeting details by setting the following parameters:
Minimum amount of lead time for meetings
Start day and start time for each appointment
Limits on how far out someone can schedule time with you
Time between appointments
Percentage of your calendar that displays to others
Choose from two plans:
Pro: $7 per month
Pro+: $11 per month
2. Calendly: Best For Ease Of Use
Calendly is one of the easiest online schedulers to use. Simply create your calendar rules and share the link to your scheduling page, and clients can start setting up their appointments. There's no more back-and-forth for you or your client. The time you save opens up more availability for more paying customers.
For individual professionals, such as recruiters, teachers, salespeople, account managers and entrepreneurs, Calendly is a great way to book your appointments. Later, you can easily expand its use to an entire team, department or small firm. 
Calendly works for scheduling one-on-one meetings and identifying round-robin or collective availability. It also adjusts for users' different time zones, so all meeting participants arrive on time. 
Calendly integrates with the following calendars:
Google

Outlook

Office 365 

iCalendar
Calendly also offers unmatched business efficiency with up to 700 app integrations available via Zapier, including GoToMeeting and Salesforce.
Businesses and professionals can choose between three affordable plans:
Basic: Free for 1 calendar/user

Premium: $8 per user per month with up to 2 calendars/user

Pro: $12 per user per month for up to 6 calendars/user
Employees who don't have managers controlling every aspect of their work are more likely to be creative. Creativity flourishes in environments where there is trust between employee and employer. When employees feel free to make mistakes or at least able to try new things, they become more open to experimentation and that is where creativity is born. Software similar to Fuze allows staff the ability to bounce ideas off each other in real time.
New team conferencing apps and alternatives to Flock allow employees to collaborate from anywhere and think outside the box. New working environments or schedules mean that staff end up working in interdisciplinary teams and this helps to generate new ideas and thinking.
Employees who work from home (especially during lockdown) may become bored of team messaging and find that they miss the socialization of the office, and therefore be more involved with office life and projects when they come into the office. The increase in creativity is invaluable to companies who are always looking for new ways to innovate and improve.
3. ScheduleOnce: Best for directly booking appointments with prospects
Businesses that rely on large lead pools need a way to directly connect prospects to the right contacts. ScheduleOnce eliminates the typical wait time for a response after someone fills out a "contact us" form. 
When using ScheduleOnce, prospects choose the time they want to meet for an introductory phone call or product demo. The app assigns it to the appropriate contacts and notifies them about the appointment. 
ScheduleOnce lets individual staff members, teams and whole departments schedule independent or joint meetings.
You choose whether to assign client and prospect booking requests on a round-robin or priority-based distribution. You also determine and incorporate your specific rescheduling and cancellation policies into your scheduling page.
ScheduleOnce integrates with the following calendars:
Google
Office 365
Exchange
Outlook
iCalendar
ScheduleOnce also seamlessly integrates with your website, mobile apps, social media and a variety of other third-party business tools, including:
Video Conferencing: Zoom, Webex, Google Meet and GoToMeeting
CRM: Salesforce and Infusionsoft
Others: Zapier, Gmail and PayPal
Options include the following:
Company-branded scheduling pages and correspondence
Custom notifications
Resource pools according to department, skill, territory or other user-determined factors
Lead distribution management and monitoring
These abilities make ScheduleOnce ideal for large organizations that need to tailor their scheduling scenarios.
Users can choose from three price plans:
Up to 3 users: $15 per month
4-100 users: $10 per month per user
101+ users: Custom pricing discounted for large teams
4. SimplyBook: Best for international business
If your business spans the globe, SimplyBook can schedule appointments in nine languages to help everyone you do business with easily book time with you. Available languages include:
English
French
German
Spanish
Russian,
Portuguese
Simplified Chinese
Traditional Chinese
Korean
SimplyBook's interface displays all of your services, providers and available times. Clients can immediately find what they're looking for, whether it's to make an appointment, sign up for a class or enroll in a membership.
With SimplyBook, online bookings aren't limited to your website. Your customers can just as easily schedule appointments through a link on your Facebook and Instagram pages or on your Google My Business profile.
In addition, clients can add other services to their appointment, pay fees and buy related products, all in one spot.
SimplyBook integrates with the following calendars:
Google
iCalendar
Yahoo
Outlook
You can also integrate multiple business functions with SimplyBook to streamline your entire process. It works with:
Gmail
Slack
Invoiceberry
Zenkit
Salesforce
Mailchimp
And more!
Clients can pay via multiple global payment options, including Stripe, PayPal, Alipay, Skrill, and Mollie—yet another reason why it's perfect for businesses working with international clients.
SimplyBook allows you to make your booking site your own with an array of templates. Find one that matches your company brand and further customize it with these features:
Customer-specific messages, including "book soon" reminders
Deposits for appointments to protect you from no-shows
Tailored client intake forms to be filled out at booking
Coupons and gift cards
SimplyBook offers the following pricing tiers:
Free: Up to 50 bookings
Basic: $9.90 per month for up to 100 bookings
Standard: $29.90 per month for up to 500 bookings
Premium: $59.90 per month for up to 2,000 bookings
5. Appointlet: Best for free unlimited bookings
Appointlet is another scheduling app that lets people book appointments in a variety of languages. This includes English, Spanish, German, Dutch, Italian and more. Businesses can book an unlimited numberr of meetings of various types, all for free.
Appointlet also lets you gather prospect information at the time of booking and take payments.
Features
Publish your scheduling page link on your website, in your emails or on various landing pages. When customers schedule with you, Appointlet automatically updates their calendar and yours.
Appointlet works on any device, so clients can book no matter where they are. If you're scheduling a long-distance meeting, no worries. The system recognizes and accounts for different time zones
Appointlet integrates with the following calendars:
Does your business use Salesforce or Zoho CRM? Maybe GoToMeeting and Mailchimp are critical business tools for you. Appointlet uses Zapier integration to seamlessly connect with these applications and others.
Customization options
Users enjoy full control of their calendars with the ability to set available times. Create short breaks or longer vacations on your scheduling page to protect your needed downtime. When clients can see you need to be elsewhere, they won't try to take those time slots.
Individual business branding is easy with Appointlet. You get:
Personalized scheduling pages
Tailored availability displays: everyone at once or select team members only
Customizable email confirmations and reminders sent automatically
Pricing
Appointlet's free plan includes unlimited bookings, meeting types and form fields. For more features and customization options, choose the Premium version at $8 per month per member.
6. YouCanBook.me: Best for messaging options
For businesses that need to regularly send thank-you emails after meetings, YouCanBook.me automatically does it for you.
In fact, it streamlines all messaging related to your appointments. This includes initial confirmations, rescheduling or cancellation notifications and time-based reminders.
Features
Once you connect your calendar to YouCanBook.me, you share your available times with clients. They check to see what works best for them. When they schedule an appointment, it goes directly onto your schedule.
If you have different scheduling scenarios, you can create a scheduling page for each one. Pooled availability? That's an option, too, making YouCanBook.me useful for large teams.
Sometimes you need to suggest a meeting but aren't ready to commit yet. That's not a problem. Just mark the meeting as "tentative."
YouCanBook.me integrates with both Google and Microsoft calendars. It also integrates with a number of other business functions through Zapier. Specifically, it processes payments through Stripe and automatically sets up Zoom conferencing for every meeting.
Customization options
From branding to the client experience, customize your scheduling page to suit your needs:
Let clients select from a list of appointment types
Add your logo and colors to your scheduling page
Brand all customer communication
Determine how new events will display on your page
Pricing
YouCanBook.me offers a flat pricing structure of $10 per calendar per month.
7. Square Appointments: Best for Square payment users
If you're already using Square to accept payments from your clients, take a look at Square Appointments. It simplifies your scheduling process in the same way that Square simplifies your checkout procedure. It's easy to set up and offers a lot of features for both you and your clients.
Features
Square Appointments allows your clients to schedule, reschedule or cancel their appointments any time of day or night.
From your side of things, you're able to completely control availability on your schedule. Display your regular business hours and block out specific times when you're unable to accept appointments. If you have multiple staff or locations, you can manage them all in one place.
Square Appointments integrates with Google Calendar for scheduling. It also fully integrates with Instagram and Facebook so clients can book, reschedule or cancel directly from your social media pages.
When clients book with you, you can manually or automatically accept them from wherever you are.
Customization options
Once you set up your scheduling page with Square Appointments, you can brand it by:
Uploading your logo
Displaying a custom button on your website to send traffic to your scheduling site
Using automated text and email reminders
Showing all of your available services
Offering electronic gift cards
Requiring full or partial prepayment
Charging a cancellation fee
Pricing
Square Appointments offers tiered pricing:
Individuals: Free online scheduling site, 2.6% + 10 cents per tap, dip or swipe
2-5 employees: $50 per month, 2.5% + 10 cents per tap, dip or swipe
6-10 employees: $90 per month, 2.5% + 10 cents per tap, dip or swipe
10+ employees: Custom pricing
8. HubSpot Meetings: Best for users of HubSpot's CRM software
As part of its product suite, HubSpot offers its meetings tool along with its marketing, sales and CRM software. Its most useful feature automatically creates a customer record when a new contact schedules a meeting.
This eliminates duplicated appointments and irritated customers.
Features
When you want to give a prospect the option of meeting with more than one person in your firm, you just send a group meeting link. For anyone without a designated sales rep, you can give them a round-robin meeting link to let them schedule a time with the sales rep whose availability best matches their own.
HubSpot Meetings integrates with both Google and Office 365 calendars. As for other business tools, no matter whether you use Gmail, G Suite, Outlook or Windows Office 365, they all integrate as well.
Customization options
Like many of these tools, HubSpot Meetings lets you embed your scheduling link on your business website.
Further customization is available when the tool is used along with other HubSpot software. For example, the all-in-one sales funnel software lets you create customized email templates to streamline your workload. You choose when to send the emails and how to track their success rates.
Pricing
As part of HubSpot's CRM software, HubSpot Meetings is totally free.
9. Fresha: Best for salons trying to build a client base
Fresha caters to hair salons, spas and individual stylists. It's actually a marketplace for the beauty community, offering its members a subscription-free platform for booking appointments, processing payments and promoting their businesses. A Fresha listing exposes more consumers to your beauty brand.
Features
Fresha users enjoy unlimited calendar bookings for an unlimited number of team members and locations. The tool works on both mobile and desktop devices. The built-in marketing promotion, inventory control and reporting tools it offers help you grow and manage your business.
Fresha doesn't integrate with any third-party calendar tools, but its platform comes with payment processing and a POS system that scans product barcodes and prints customer receipts.
Fresha's dashboard lets a salon manager view everyone's schedule in one view.
Customization options
Fresha facilitates automatic reminders and messages. In addition, users enjoy these options:
Personalized profiles
Booking confirmation cards
Remote processing of no-show penalty fees
Pricing
Use of Fresha is free in exchange for listing on the marketplace.
10. Vagaro: Best for beauty, wellness and fitness
For salons, wellness instructors and fitness studios, Vagaro is a that provides 24/7 online booking along with a number of other business functions. This includes a POS platform, marketing tools, inventory control, payment processing and even payroll.
A livestreaming option even gives yogis and personal trainers the ability to teach remote classes.
Features
Vagaro offers more ways to share your scheduling page than a lot of other appointment booking apps. Showcase your scheduling link on your website or social media pages. Publish it on Yelp for even more exposure, or share it on the Vagaro app.
Vagaro doesn't offer integrations with any third-party calendars, but it provides all the primary business functions needed for beauty, wellness and fitness firms in one platform.
Customization options
Available features include many actions that help build your brand:
Send targeted messaging through automated customer notifications
Create your own branded app and website
Offer auto-pay memberships
Pricing
A base Vagaro subscription costs $25 a month for a single employee. Monthly fees go up to $60 a month for 7 or more employees. Additional services like check-in apps, branded apps, and shopping carts incur additional fees on top of the base charge.
It's time to try online booking.
There's nothing to lose—and a lot to gain—by incorporating 24/7 online booking into your business. When clients have the ability to directly schedule their appointments at times you've designated as available, it takes the work out of bringing business through your doors.
In the time you used to spend making calls, exchanging voicemails and returning emails, you can fit more clients into your daily calendar.
With online scheduling, customers will never again get lost in the calendar shuffle. And you'll never be surprised or hurt by unwanted last-minute bookings or cancellations.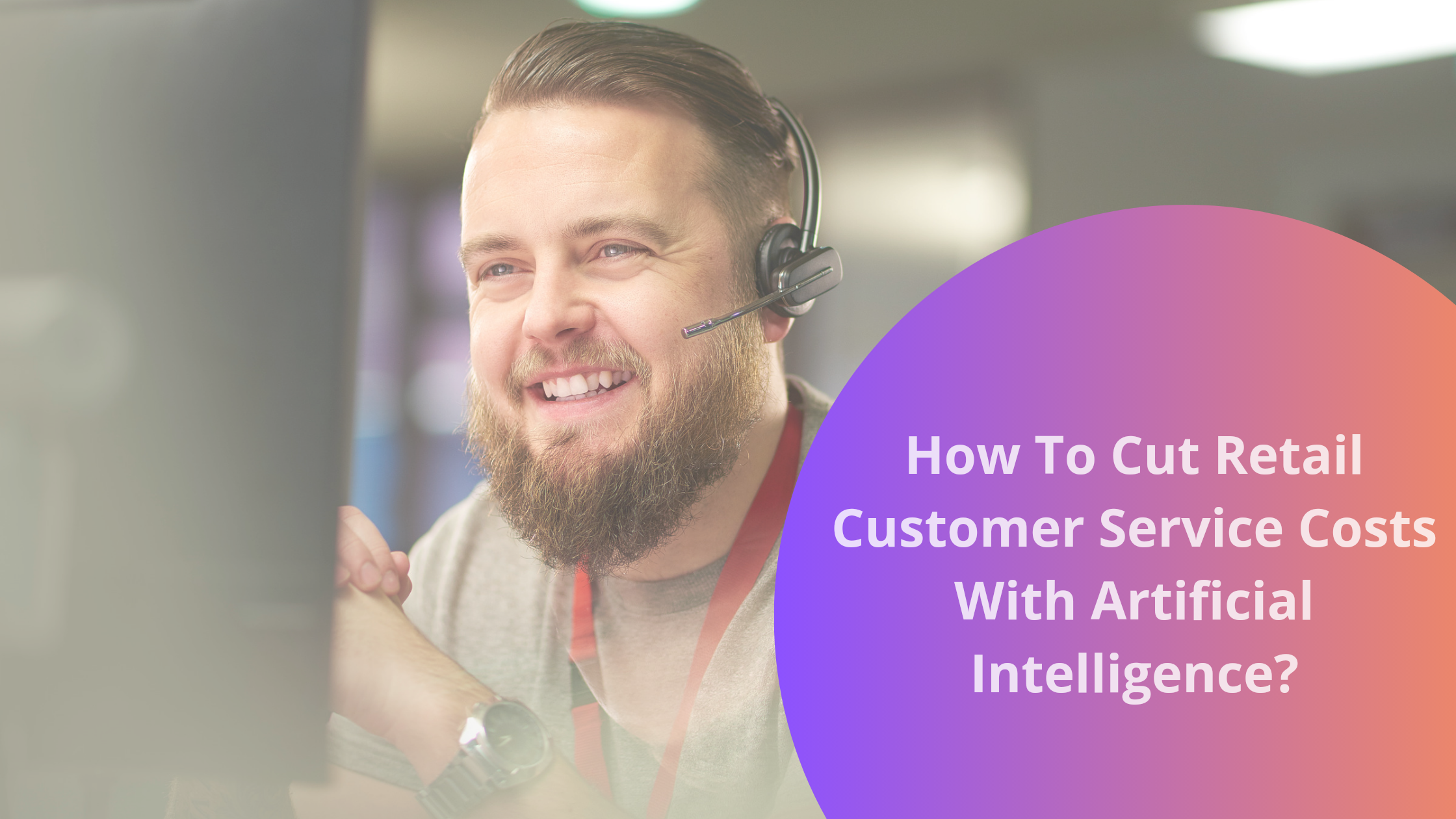 Got a brilliant SaaS product idea? You're already on the path to creating a potentially ground-breaking solution! But what's next? In this blog post, we'll guide you through the essential steps of transforming your SaaS product idea into a reality. So, fasten your seat belts as we navigate the exciting journey of SaaS product development together!
Read More »
Start booking appointments
with Bookafy for free!
Sign up today for a free Trial of Bookafy Pro!